Airmail for iOS
介绍:One of the best Mac email clients, now on iPhone
更新时间:2016-12-24 10:11:39
目标网站: 查看详情
Karl: The Mailbox replacement we've all been waiting for! Great product guys!
Ouriel Ohayon: someone did not have the time to check his screenshots :) https://www.evernote.com/l/AAHcx...
Dave Evans: Installing this for sure. Airmail on OSX is great.
Eric Diepeveen: I love the icloud sync feature. It allows you to transfer all your settings from the Mac app to the iOS app. No setup at all.
William Channer: Good product
Tom Handy: I'm very excited to have a unified experience across all my devices now, thank you!
Sam Doshi: Great to have the ubiquity of all this access across device... very powerful value there.
jamie pham: YES!
Melissa Monte: It would be awesome for a free version with limited functionality, such as limiting to one mail account, similar to Boxer's monetization strategy (@andreweye is the maker). I've been disappointed with too many mail apps these days to want to invest more money trying a new one.
Patrick L. Adams: I've been using Airmail for a few years now and am super excited to see them come out with an iOS app. Wish this was available right after Dropbox closed Mailbox because at this point I am pretty set with Outlook for iOS. With that being said I will definitely give it a try!
Thanasis: Better late than never!
Zac Coffman-Magaha: Hey guys! I'm part of the support team for Airmail. If you have any questions, etc feel free to send them my way. Have a feeling I'll be handling a lot of requests today, so will try to get to every question as quickly as possible.

Thanks @xoalexo for hunting us. And for @leonardo_4473 and @BloopKoda for creating such an awesome application that I'm sure you'll all enjoy :)
Tanguy Dupré: How does this one compare to Inbox by Google?
Alex : I really love that the application has come to Mac and iDevices, but I am still eagerly waiting for the Windows release. A great email client is something that Windows currently lacks, a lot.
Bram Kanstein (@bramk): LOVE THIS! but @zaccoffman why is it not possible to snooze emails for more than a month?
Adrian Phillips: Been hanging out for a while for this. I've been using Outlook more recently however it has lacked some of the customization I used to enjoy with Mailbox. Easiest $5 I ever spent considering I've used the OS X client for years.

Also major win for the 1Password integration.
Alex Manthei: I've been hunting for a Mailbox replacement the last few weeks, and Airmail on the Mac has been the best so far. Really glad to see the release of their iPhone app.
David Lee: how does this compare vs. boxer, google inbox and outlook (on iphone)?
Ravi Vyas: I bought the mac app recently, which I love, but as as user I don't see why I should pay for the iOS app. As a Dev, I understand the additional effort they put in which does demand a price. But unlike the Mac, iOS is a competitive market with apps like Inbox & Outlook. Would making the iOS app free, using it as carrot for the Mac App, not be a better idea?
Andrew Mutavdzija: Polymail is supposed to release an iOS beta in the coming few weeks. Until then, I'm sort of town between Boxer and Spark.
qewler: What are the options for customizable swipes?
Steve Bryson: I really like the OS app, but until Airmail works with Hubspot for email tracking, I can't use it for work. It's the only place I still use email. Bummer.
Enon Avital: This app takes the cake on being the perfect Mailbox replacement, and more. You guys are killing it with all the features. My workflow is finally back in order. <3
Dave van Gorp: Love the app!
Myna Moments: Would all email app developers please meet up for a cup of tea, put their heads together and resolve this whole email lark once and for all. It can be done. The love would be shear bliss!
Eric Diepeveen: @ravivyas84 You are right. Worst feature ever! :D
Alex Bouma: @zaccoffman @ravivyas84 @ericdiepeveen would be nice if that 1Password integration was also on the services login pages like OneDrive and such :)
Casey Newton: @ravivyas84 even at $5, a one-time purchase is not a sustainable business for the developer. I will never get over how cheap people are when it comes to software
Jason: @leonardo_4473 Just got added to iOS beta. Do you have a Slack group for me to send feedback on that you can add me to?
Zac Coffman-Magaha: @kartikcooks @leonardo_4473 @josephmarsd @xoalexo @bloopkoda While I'm no longer with Airmail, I know tracking is currently in the OS X beta, I assume will probably be going to iOS eventually after.
Kartik Sathappan: @leonardo_4473 @josephmarsd @zaccoffman @xoalexo @bloopkoda Yeah tracking is a must, got used to it in Polymail. I had a thread open with Airmail support about the beta but then never ended up getting the iOS version
Zac Coffman-Magaha: @roamlocally Hey Paul, sorry for the delay - just now saw this. I assume you're referring to the awesome little bundling filters that Gmail offers? Currently at this time, Google doesn't offer any API for this -- there are hacked together workarounds you may have seen on other apps. We'd love to offer them, but also prefer to stick to playing by the rules as this assures keeping email partners happy
Aaron Crocco: @zaccoffman Does Airmail offer smart notifications like Spark does? I'm a BIG Airmail user on my Mac but when it comes to iOS I like how Spark gives me only the notifications I need.

I wear a Pebble watch so that's another reason I like less notifications. My wrist doesn't buzz all the time for everything arriving.

Thanks in advance for reading my question!
Deron Sizemore: @zaccoffman Us Android users gotta stick together. I was scared to leave iOS but I have to say I'm actually liking Android a lot better. Just wish email apps didn't suck. I'm using Outlook now but switch back and forth between CloudMagic and Outlook. Both have things I like and don't like.
Ravi Vyas: @samuelbeek The big advantage of the Mac app is folks can charge a premium for it for as competition is lower. Tweetbot, Cloudmagic etc, all have Mac apps which are more expensive than their iOS counterparts. Of course iOS will be a bigger market.
Leonardo Chiantini: @josephmarsd @zaccoffman @xoalexo @bloopkoda tracking is planned for the next version. please check our latest beta airmailapp.com/beta send later is under evaluation gathering feedback, do you need offline (sending form your Mac) or online form our servers?
Joseph Marsell Djoe: @zaccoffman @xoalexo @leonardo_4473 @bloopkoda Does the iOS and Mac app provide swipe gestures to create a to do list or reminder like mailbox? I need a simple solution for this, I've already been using the Mac App for some time after mailbox closes

The todo list / reminder solution on this page
http://support.airmailapp.com/po...

EDIT :
Nevermind, this post https://www.macstories.net/revie...

Made me bought Airmail ios promptly, icloud sync and snooze is everything I need

If it's possible to add a message opened tracking and send later feature, I won't mind too!

THanks
Joseph Marsell Djoe: @xoalexo Does the iOS and Mac app provide swipe gestures to create a to do list or reminder like mailbox? I need a simple solution for this

I have the mac app, but can't really imagine investing another 5$ on the iOS app if they're still underdeveloped and don't really support the features I needed
Thibault Lemaitre: @ravivyas84 As someone who's worked for an Indie App Development Studio, I've seen this rationale *a lot*, but there are generally, you have two usecases :

- App is Free: either it's a tiny/side project, or the company developing the product is hoping to be acquired or get some funding.
- App is Paid: the company is independent, it's hard, and sales of the app will contribute to the growth of the company and future updates of the app.
Leonardo Chiantini: @davidlee Slightly different, With Boxer the approach is similar Airmail offer much more customisation and actions to suit your workflow. Outlook is a very integrated solution with calendar and all the MS services, Airmail is the opposite try to do the email best it can and use Apps that you like fantastical, or OS Calendar, Omnifocus to integrate your workflow with. Google Inbox is a very aggregative app try to consolidate a lot of information together, airmail not, try to keep it plain and live the tools to slice and process your mail like You want.
Sergey Elizarov: @happygezim yes, it provides swipe gestures very well! Speed is fast as well
Gezim Hoxha: @xoalexo does it provide swipe gestures? That and Mailbox's speed is what I miss the most.
Gezim Hoxha: @xoalexo speaking of Mailbox, how does it compare?
Leonardo Chiantini: @huntergray @andym_dc @xoalexo @airmailer fixed on latest updated.
Hunter Gray: @leonardo_4473 @andym_dc @xoalexo Watch out... Drafts saved on @airmailer mobile vanish into the thin air folks! Be careful!
Ravi Vyas: @andreasduess the dynamics are different specially this side of the world. Folks buy phones after months of savings. Also the culture to pay for software is still not in the masses, most pirate apps, music & movies. There are also those willing to pay $5 for a coffee here, yet won't pay $1 for an App :/
Andreas Duess: @ravivyas84 People pay $1000 for a phone/tablet, yet moan about spending $5 on an app that they use every day. I never got that.
Zac Coffman-Magaha: @deronsizemore as the lone black sheep of the Airmail team -- I'm an Android user, I'd love it. But so far nothing is planned. But as I've learned, never say never!
Deron Sizemore: @zaccoffman I know it's a little off topic, but any plans to launch an AirMail Android app? Email clients on Android are seriously lacking in quality.
zsoltistvan: @tess_y @melissamonteee I searched for video reviews but couldn't find even one.
Anyone up to create a short review?
Andrew Mutavdzija: @xoalexo I didn't have the pleasure of trying Mailbox or Sparrow. It wasn't until I left a government job and went back to school that I really needed an email app. That being said, Polymail really has what I want/need. Send later is huge for me, as I like to work late, but don't want to have my emails arriving to folks at 3:30am or something. Also, email tracking for a number of reasons, not the least of which is that with all the letters in my last name, I've found that sometimes emails from me go into spam folders! So, it helps me know if/when I should follow up. Anyway, I digress. I also think outlook for Mac is solid. Powerful and well organized. But compared with everything else, Polymail stands tall among its competitors.
Bruno Nascimento: @aaroncrocco it doesn't. That's probably the main reason why I'm not switching. Airmail has the option to add to VIP, which goes through when you mute notifications, but you have to do it manually.
Andy Kim: @manigandham Stop causing trouble Mani ;)
Quickdraw: @ravivyas84 @manigandham I pay for Apps, but I am not your friend. There are more of us
Rananava: @rustydingo awesome, thanks for sharing that. I hope the makers re-write their app description to explain these benefits clearly.
Adrian Phillips: @rananava the biggest thing for me right now are the short and long swipe gestures that I got familiar with in Mailbox. Right now I have Archive, Snooze, Star and Trash. For how I like to tackle email, I appreciate being able to customize those gestures to what I want.

The ability to customize the snooze times is also quite helpful for me. Also appreciate being able to customize the actions that are available to me. Being able to color my accounts helps me scan my unified inbox better.

As an afterthought I was thinking about how some folks might be overwhelmed by the customization here, however email is something that each person out there deals with email in their own unique way. This app gives users the ability to craft their own workflow.
Rananava: @rustydingo could you elaborate on what customization you like here over Outlook?
Tess: @melissamonteee Even a video showing various functionalities in action would convince me to shell out cash for another mail app. I look at the long list of features which 1) is overwhelming and 2) doesn't explain *why* I should want Airmail over others. The only reason why I know about the superior swipe gestures is this thread.
Leonardo Chiantini: @andym_dc @varadhjain what we can do is to save your content in your folder somewhere like a [send later folder] but then we need your credentials/token to send out the message at specified time. is this a viable solution? thanks
Ana Medina: @ericdiepeveen this might be the only reason why I purchase the Mac and iOS app right now.
Andrew Mutavdzija: @leonardo_4473 @varadhjain I do not mind. I've always preferred to work late, but I hate e-mailing a colleague or professor a document, etc., at random hours in the middle of the night. On the other hand, leaving it in drafts has me coming back sometime in the morning to hit send on however many e-mails. I value the ability to hit "send in 4 hours" or something similar and be done with it!
Leonardo Chiantini: @ravivyas84 @zaccoffman https://rink.hockeyapp.net/recru...
Leonardo Chiantini: repeated response
Leonardo Chiantini: @stayallive @zaccoffman @ravivyas84 @ericdiepeveen yes is a sort fo planned
Leonardo Chiantini: @varadhjain @andym_dc was not referring to you sorry if you thought so. Was more thinking on our possible implementation to test how people react to got proxed proper contents like you do correct?
Varadh Jain: @leonardo_4473 @andym_dc Neither do we :)
Leonardo Chiantini: @andym_dc @xoalexo The product are much different, we do no store user messages
Leonardo Chiantini: @xoalexo @ravivyas84 we would like plan for the long term. no plan to sell, no venture capitals involved. we are small developer team and we still like this lifestyle a lot. is what have be doing for ages we doing for ages and is still much fun.
Marco Peluso: @xoalexo solving the email problem is worth way more than $5 :)
Leonardo Chiantini: @tess_y @melissamonteee Airmail help you to find a way to manage the email like You want. The flexible customisation of actions, that can be a simple Move to Trash, Apply a label, archive or Create a calendar event, or save the attachments to Dropbox for instance. There are many actions that can be done and others will come.
Leonardo Chiantini: @sefiiz sort of different, Inbox try to aggregate information, Airmail try to keep it as plain and let You the control how to manage.
Leonardo Chiantini: @eeditor something like that is sort of planned do you really need email tracking on mobile?
Leonardo Chiantini: @aaroncrocco @zaccoffman .
Leonardo Chiantini: @andym_dc @xoalexo Email tracking is actually in beta. Do you mind if we store your message content on our server for precise sending schedule?
Leonardo Chiantini: @xoalexo @ravivyas84 We do have a quite clean plan. Build an app for the users willing to pay for it. Mostly to get a job done.
Leonardo Chiantini: @ravivyas84 @manigandham sadly is still possible for our Mac version we always have a free beta for the ones that cannot afford. leaving feedback is also a good way to help us.
Andrew Mutavdzija: @leonardo_4473
Leonardo Chiantini: @manigandham @ravivyas84 we liked to keep it accessible, but off course there are App Store rules not really flexible
Leonardo Chiantini: @marpeluso @xoalexo most of the users prefer pay with their data, which is still a viable solution just not ours.
Leonardo Chiantini: @caseynewton @ravivyas84 no, we do think that we built a sustainable platform. We are a very small team and we built a backend services to be minimal end sustainable with app sales. may be is our specific case but pretty happy with the results
Zac Coffman-Magaha: @bramk was more to get it out in the wild. Rumor has it that may be expanded
Zac Coffman-Magaha: @williamchanner thanks - love Dorm Room Tycoon by the way
Leonardo Chiantini: @andym_dc yes .
Andrew Mutavdzija: @leonardo_4473 ??
Andrew Mutavdzija: @sashk @xoalexo Yeah, I'm gonna disagree. It's got the key features I look for. The support beyond Google Apps and for iCloud is, as you said, a problem that only existed "until recent time." And it's not beta from feel, it's beta by its own admission.
Marco Peluso: @leonardo_4473 Great to hear. That's key.
Zac Coffman-Magaha: @steveraffner In development now. Feel free to sign up for the beta at https://rink.hockeyapp.net/recru...
Zac Coffman-Magaha: @stayallive @ravivyas84 @ericdiepeveen Touche ;) - @leonardo_4473
Aaron Crocco: @zaccoffman Thanks!

Essentially Spark analyses my email on my phone (not server side) and decides if the incoming message should trigger a new mail notification. This stops all the things I want to get (Storium, newsletters, etc) from cluttering my lock screen / Pebble. However if an email comes from my Mom, it can tell it's from a person or important & then notify me.
Zac Coffman-Magaha: @aaroncrocco Not sure how Spark does their notifications, let me travel to the dark side :-p once things die down a little to see
Zac Coffman-Magaha: @uxdzen Hey me too!
qewler: @huntergray I'm not an Airmail for Mac every-day user, but I know it does :) Look here https://www.evernote.com/l/ACHxp...
Alex Manthei: @huntergray yah, but was that a subscription? A one time charge of 5 bucks is not that much...
Zac Coffman-Magaha: @huntergray @qewler But it does? Are you running 2.6.1?
Hunter Gray: @qewler @zaccoffman RIP Mailbox. I am now using Outlook for iOS and Airmail for Mac. I can't understand why Airmail doesn't have a "snooze" feature on the Mac app. Until then, I'm gonna stick with Outlook for iOS until the experience on Airmail iOS and Mac are the same.
Hunter Gray: @xoalexo @ravivyas84 Charging doesn't imply they can run indefinitely. @Parse had a payment option. Got shutdown.
Steve RAFFNER: @zaccoffman last question - when do you plan the ipad version ?
Aleks B: @xoalexo @andym_dc Polymail is nowhere near state where it can be as good as Airmail is on Mac. Polymail until recent time supported only Google Apps and only recently started supporting iCloud email, but there is no IMAP support yet. And IMAP isn't easy one to support properly. From feel - it's early beta stage, more likely alpha.
Alex Manthei: @ravivyas84 I was surprised as well at first, but my second thought was, well, Mailbox was free and look what happened. At least by charging they make the case that they're here to stay and are self-sufficient. After Sparrow and Mailbox I want a client that is going to last longer.
Zac Coffman-Magaha: @tomflemming This could be very interesting
Zac Coffman-Magaha: @steveraffner Currently Apple does not allow default mail clients to be set. Hopefully this is offered soon.
Bo Rickard: @leonardo_4473 Thanks! Found a bug, by the way. The "Editor" label in the settings. http://imgur.com/q0zSQLS
Zac Coffman-Magaha: @ourielohayon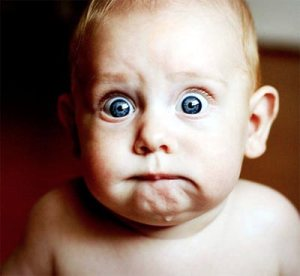 we did spot that... a little too late.
Leonardo Chiantini: @sashk Yes we use tokens when possible or credentials, the processing is minimal, and after the push is sent the messages are discarded. If the user does not enable push no server processing is used.
Zac Coffman-Magaha: @ravivyas84 that it is!
Ravi Vyas: @zaccoffman Is iPad support in the works?
Leonardo Chiantini: @borickard is planned thanks
Leonardo Chiantini: @andym_dc .
Zac Coffman-Magaha: @qewler this is the kind of feedback we love - not just the stuff about how great the app is 😉 we're always improving so lists like this help tremendously.
Alex Manthei: @andym_dc ya, two options in each direction
Tommy Nicholas: @ravivyas84 just pay for the software y'all it's so cheap! I can't believe we let ourselves get trained to moan about $5 software, think about everywhere else you spend $5 or even $20 and don't think twice.
qewler: @zaccoffman
What do I think?

Let me start with a long story long... I'm the overall iOS email geek (Mac OS too as well). I've got all the email apps installed since day 1.
(Spark, Outlook, Gmail, Cloze, Molto, Inbox, CloudMagic, Boxer Pro, MailPilot, Tipbit, Dispatch, Mera, SquareOne, Cannonball, mainbox, ArkMail, InboxCube, Mailmag, Inky, Hop, Geronimo, Slidemail, myMail... the list goes on).

I know, what all of them are lacking and what they're good at.
Before Airmail for iOS showed up i was mainly focusing on using Spark.
Why? I used to like Boxer mainly because of the gestures control, then I stopped since they abandoned development of the app on iOS.
I used to like Mailbox R.I.P. I used to like Acompli, till Microsoft deleted "3rd swipe option" with outlook. BTW - WHY???
Spark somehow was exactly something what I needed. After a while I end up using Spark for managing my 5 private accounts. I don't why. Just was more right to private use.

But hey, there are like 4 work accounts I still had to manage. I was on constant search for an email app that will let me do whatever I decide to do.
Call my crazy, but on my Mac i'm searching for a "lighter' email experience (which is somehow done nicely by CloudMagic for Mac and let's see how Polymail will evelolve).

But when it comes to iOS I'm in need of "customize everything".
Having that said, I think I finally found that on iOS - this is the Airmail app.

What do I like about it:
- unlimited swipes gestures (BTW, It's interesting how did you manage to solve "short" vs "long" swipes in form of a movable list items. I think no one ever done it this way before)
- email listings with account colors (despite it's not new and we seen it before, I just like how it's done in Airmail, design wise. It's more clear to me.
- email icons + number of lines (awesome I can set from 0 to 4)
- multi language support from day 1 (bravo).
- works very fast and doesn't crash (at least so far)
- proper HTML formatting for most of the emails. And hear me out, this is huge. I've got some email newsletters that were handled good only by mail.app and not any other iOS email client. I'm happy
- 3d touch from day 1 - also great


What could be improved:
- I'd like to customize icons in email detailed view (let's say I'd like to add a "move to folder" icon to the bottom menu instead of having it in top right dropdown - which is still good it's there)
- i"m not a big fan of "unified Trash folder", like at all
- No idea what is the "sun" and "chat" icon in the search box. I mean I finally got it, but the first look was rather "Huh?" Is the full/empty circle for unread email is not good anymore? ;)

Overall, I'm satisfied with the experience and Airmail just got into my iPhone's home screen.
I think developers done really nice job here. Good luck in the future.
Zac Coffman-Magaha: @steveraffner Finally! We've been monitoring the search results since we hit launch.
Steve RAFFNER: @zaccoffman bought it right now - good news I found it in app store with airmail keyword alone
Zac Coffman-Magaha: @steveraffner Hey Steve, appears to be rolling out still to most store fronts - while it tends to be ready for release, it does seem that Search is really falling behind.
Alex Manthei: @andym_dc How is Polymail on mac? I've heard it's pretty much the spiritual successor to Mailbox, while Airmail feels more like Sparrow. What do you think?
Zac Coffman-Magaha: @tomeversley Thanks Tom! Feel free to shoot over any questions/comments you may have.
Zac Coffman-Magaha: @xoalexo @steveraffner One thing we've seen results for so far is "Airmail Bloop", but even in testing here, that seems to only populate a result under Watch apps. Hoping to see this clear up ASAP.
Alex Manthei: @zaccoffman @steveraffner even in the US store I had to search for the full app name including the stuff after the - this morning.
Zac Coffman-Magaha: @qewler @xoalexo No Fry meme?! Let us know what you think of the app :)
Zac Coffman-Magaha: @edceezz Thanks Yu!
Zac Coffman-Magaha: @ravivyas84 @ericdiepeveen This was one of the BIG requests from our beta testers, personally I feel all apps should be integrating 1Password.
Zac Coffman-Magaha: @okonetchnikov Thanks for the compliments Andrey!
Ravi Vyas: @ericdiepeveen On the bright side, the login page has 1Password integration. Win!
Ravi Vyas: @ericdiepeveen You still need to enter your passwords
Samuel Beek: @ravivyas84 Love the "carrot for the Mac App"-theorem. The question is how they wanna be sustainable in the long run: There's a lof of startups who can not afford these type of strategies, because development is very expensive and they don't want to have major investments. I like the idea of paying for stuff with real money instead of paying with privacy a lot.
Alex Manthei: @ravivyas84 I'd love to hear from the makers on this. My guess is they've taken a look at the whole field of email apps (I know Boxer is also 4.99) and decided premium is the market they want to reach.
Ravi Vyas: @manigandham Not for a majority of folks from India & China. Just to clarify I did buy the iOS App too. But most of my developers friends here don't pay for apps.
Ravi Vyas: @xoalexo Agree there, but they are competing with Microsoft & Google who are providing free clients. Also they need to reach a critical mass to survive while being a paid app.
Mani Gandham: @ravivyas84 It's $5. For an app that you would use all the time, that's pretty inexpensive.
qewler: @xoalexo OMG, take my money! :)
Alex Manthei: @qewler there's a bunch: http://imgur.com/a/EWPzF
Leonardo Chiantini: posted by error
The following information is related to the job
Lyft: A ride whenever you need one--- Software Engineer ---San Francisco & Seattle
InVision: Prototyping & collaboration for design teams--- Product Analyst ---New York City
Skurt: Tap a button, get a car delivered to your door--- Software Engineer ---Los Angeles
MailTime: Go through your email as fast and easy as text-messaging--- Software Engineer ---San Francisco
PrepScholar: SAT/ACT Prep that's customized to you--- Product Manager ---Boston
Babbel: A more personalized social network--- Senior Product Manager ---Berlin
Simple, beautiful, powerful email for iOS

The new face of email is fast, elegant, powerful, expressive

Fast, smart and beautiful email client for iOS

Apple's email client, unbundled 📧

A new way to manage your mail. Tinder for email.

Designed for Yosemite with lightning fast performance

Compete Your Work Right From Your Email Inbox

Email organized for you from AOL