Gboard by Google
介绍:Google Search, GIFs, emojis & more—right from your keyboard
更新时间:2016-12-24 17:06:44
目标网站: 查看详情
Chris Messina: This is the only iOS keyboard I've ever installed that didn't crash the first (and every subsequent) time I used it. Customer for life!
Gonzalo Nunez: This is BRILLIANT. Types exactly like the native keyboard which I'm already very used to, and the added features are extremely useful. Very well executed, and it looks gorgeous. 10/10.
Bolivar Baez Grullon: Any plans for dictation and voice search? This looks great!
Guy Mazzeo: What about us Android users
Matt Klimaszewski: It kinda makes every other keyboard app redundant!!
mauriyouth: Awesome! have been looking forward for this, what about android support
Mark Justin Harvey: Apologies if this has already been said but there are just too many comments in here 😝

Fantastic keyboard as to be expected from Google however 2 things immediately stood out

1. no 3D touch selection capability. I'm sure they will figure this out but it's how I use my keyboard on the 6S, it's a game changer IMO, can't go back. I see they have the ability to swipe on the spacebar for cursor selection but it's just not the same

2. the Emoji search in the emoji tab is cool however you know what's even cooler? Emoji QuickType suggestion 😎
Kai Burghardt: And i am just sitting here in germany and crying about the "item is not available" message :(
Pierre-Marie Galite: As a mobile dev, Keyboard flexibility would be really good on Android. Like pasting images directly in the field.
Andrew Palmer: Not available in Canada? :(
Bri Connelly: Hey PH,

Bri from the Gboard team here. Gboard is a new iOS keyboard from Google that lets you search and send search results, GIFs, emojis and more, right from your keyboard. We also added Glide Typing (aka gesture typing) so you can type even faster. Check it out at goo.gl/gboard. It's US only for now, but we have a global update coming shortly.

A couple of pro tips:
- We have emoji autocorrect. Try typing "pizza".
- You can move the cursor by dragging your finger across the space bar.
- When you tap a search result card the text is added to your message, but you can send an image of the card by pasting into the messaging space.
- We're trying out this new predictive search feature. Try texting a friend, "want to get a drink tonight" to see it in action.


🙏 We'd love get some feedback and I'm happy to answer questions!
Deandre Durr☀️: This clears up the hundred or so keyboards I have installed :-(
orliesaurus: A hundred startups crying themselves to sleep tonight!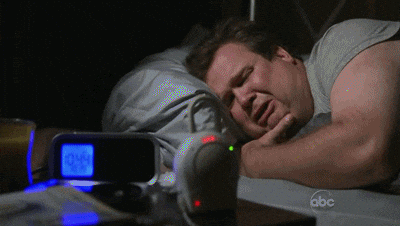 James Brooks: Looks really nice! Thanks @bricon5.

Out of interest, why is it that a lot of keyboard apps (Microsoft Word Flow) and now Gboard are US only?
Juan Buis: Can we have a icon like the pre-release one for US only products?
Sandro Jazzar: Never thought a 3rd party keyboard would replace the default. But, Google...
Daryl: Guessing this is US only for the moment? Is there a release schedule for other countries?
Ryan Hoover: I love that you named it Gboard, @bricon5. What other names did you consider?

Also, nice video:


micah rich: This is the first great keyboard I've installed. Ten times more productive than the normal keyboard, but still looks visually like it belongs in iOS. Fantastic work.
Chad Whitaker: Google knows what's up... (emoji search)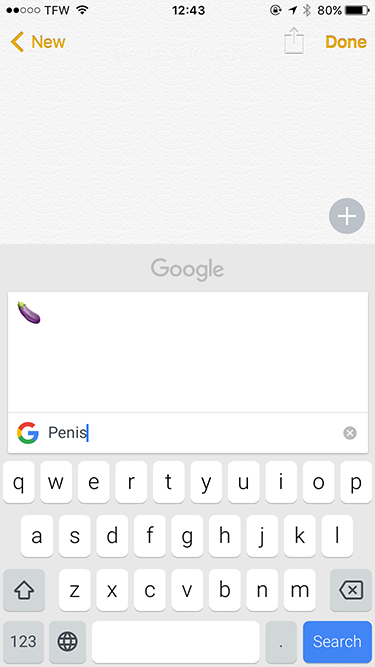 Bryna Corcoran: Kind interesting that Google ignored thier own Android OS for this launch? Whyyyyy?
JG: Really enjoying this so far. A dark theme would definitely be a cool addition.
[deleted user]: Is it cool to upvote my OWN thing? Super happy with this.
chris: This looks great -- so since you guys went with Gboard, do you think you might convince the Google Calendar team to go with GCal as their app name now, so it doesn't get truncated into Google Cal... ?
Julie Delanoy: Emoji search? I love you. 🙌😍
Vineeth: @bilalbudhani @bricon5 its available now
Luca Candela: @bricon5 feels like a big FU to all of us that supported the Android platform for so long while it wasn't always convenient to do so. You're essentially agreeing with Apple that Android users are second class. The product team should think a little harder about what kind of message is sending to the market and what is the damage to the Android brand by doing this kind of stuff. I can't say I'm happy today.
Carylyne Chan: @ddulic92 @bricon5 Android users feel betrayed we're not first before iOS :D
Bri Connelly: @mauriyouth Working on the best way to bring the same functionality to Android right now!
Jerome Dahdah: @bricon5 This is interesting. Will multi-language be able to automatically recognize the language I'm typing in (the way SwiftKey does it) or will I need to manually switch between languages?
Johnny Hill: @cemkozinoglu @orliesaurus while you're here, I will say that Slash is definitely one of the better keyboards out right now. I love just how many services it brings into one keyboard, it's pretty brilliant. The thing that killed it for me was the autocorrect—unlike the native iOS keyboard, Slash was trying to correct all my made-up words that iOS natively recognizes as mine, or even (incorrectly) corrected more obscure words to more obvious words. If that could be improved upon, Slash would definitely be usable for me.
orliesaurus: @thejohnnyhill same tbh, i tried for a week different ones that I wont mention because I am nice! ...but freezes, crashes and not having the swipe functionality made me uninstall .. I hope this motivates more fellow product makers to step their game up - and start replying to feedback tweets/emails too ;)
David Wong: @bricon5 @jordyvangent do you mean you'll be able to type french and english without switching keyboard?
Daylen: @carylyne @ddulic92 @bricon5 That is exactly what every Windows Phone user feels like because Microsoft always makes their apps for iOS first. Sometimes they don't even come to Windows Phone.
Mark W. Kaigwa: @wattsjonc Rolled my eyes hard looking for it. Wish there was a way to get it without waiting in line for what could be a long time for it. *shrug*
Mark W. Kaigwa: @alexhayes101 Exactly what I was saying. Sigh.
Myna Moments: @bricon5 do you have any details on privacy and the type of information that's shared, location, cookies, &c. ?
Cherian Thomas: @nivo0o0 Thanks much!!
Niv Dror: @cherianthomas recorded myself doing this in QuickTime by connecting the iPhone to Mac. Then when I had the video I made a GIF of that part of the screen :)
Cherian Thomas: @nivo0o0 How do you make screenshots like this with iphone?
Yonatan Ruback: @nivo0o0 I did as well! @bricon5 when it's possible to type Hebrew, Gboard will be the only keyboard i use.
Cem Kozinoglu: @thejohnnyhill @orliesaurus I agree and we are working right and left to fix that, also adding contextual suggestions in our next release to your Connected services ;) Imagine Spotify, or Dropbox, Instagram or Google Drive files are now a part of your search? Really close dropping this new version. In terms of number of services, this release will finally come up with our Platform with some partnerships we have been working on (Hint @giphy + more). Lets see how you will like this one.
Ryan Abrams: @alangarrec 😂 Best comment I've seen in a long time!
Sandeep Gajula: @magnusburton @bricon5 YES! Soon I hope. Was really bummed out when I read that its US only.
Michael A.: @bricon5 Hey Bri, seems like GBoard (when not using the glide typing feature) does not autocorrect as you type. Is this correct or is there a way to enable this? Thanks,
Daniel Ensign: @bricon5 Big fan so far! First keyboard app I have used for more than a day and I actually turned off the default iOS keyboard.

One question/concern that I'm sure you all are working on. Are you going to be adding the trackpad feature to the keyboard similar to iOS for people with iPhone 6s/6s+? It was one of the best features and it's tough not having it.
Eti Suruzon: @augustnoble Interesting angle. Not sure it's the case, people are supposedly searching for very specific info. If they're searching for a specific restaurant they'll use Gboard. But if they're searching for an Italian place, I suppose they'll still Google it.

On second thought, I can imagine teens relying on it. Hmm.
Brandon Brown: @bricon5 why why whyyyyy US-only?! Canada always gets the short end of the stick… we literally share the same land :(
Chris Messina: @bricon5 you might check 1x apps on iPad: https://twitter.com/chrismessina...
Dustin: When is it coming to Canada?
Paul Gosnell: @bricon5 @darylthetwit any timeframes for other countries? UK?
Chris Van Dusen: @chris_smth Agreed!
Ivan Aleksic: @trevorstricker I tried, but they didn't want to give me work visa man ;)
Bri Connelly: @dillon1337 Thanks for pointing that out. We'll work on a fix!
Ⓣⓡⓔⓥⓞⓡ: @ivalex So move! :P
Dillon Nichols: @bricon5 Don't know if its intended, but you can swipe left and it'll go up a line at the beginning. But if you swipe right it won't go down to the next line. This is assuming newlines at the end of the text.
Dillon Nichols: @sandrojazzar Yeah, this is the first time I've kept another keyboard longer than a day. And I don't see myself ever switching back.
Scott Karstetter: Thank you @bricon5, this is nice, but 3d touch cursor movement would work much better (especially for multi-line text).
Sahil Khan: @bricon5 1. Would be nice if, similar to SwiftKey, I can save my preferences to my Google account, sync it to FB/Twitter for it to learn the words I use, etc. 2. If Google's voice to text input gets a dedicated button. I hate going back to the default iOS keyboard for that.
Sajeesh Philip: @bricon5 In short : A keyboard is the best way to keep track on the user behavior. Microsoft has already acquired the popular SwiftKey and Google can't miss the big picture ahead. Here is 'GBoard'. ;) Right?

Ha..ha.. Just saying. Good products are always welcome.


Yonatan Ruback: @bricon5 thanks!! 🙏🏻🙏🏻🙏🏻
Daniel Klose: @jasonlbaptiste a startup based on a keyboard is overrated...
David McKinney: @rrhoover @syswarren @bricon5 ha! thanks for the shout out Ryan. Gboard is *really* good. Great execution… re: Emoji Type, that was acquired last year, and no longer available 🙊. I like Gboard a lot — super fun combo of features and functionality 😃
Nate: @bricon5 @mauriyouth what do you have in mind, a new keyboard, or an update for vanilla Google Keyboard? ;-)
Shahin: @bricon5 I actually DO prefer to back up my datas (things Gboard is leaning in time from my typing habits, words & etc) on Google servers.

So I'll be able to sync it in multiple devices, or for the time if for any reason I loose my datas on my phone.

Swiftkey doing that, and I love it so in any device I'm using, I'll loging with my profile ( weather iOS, Android)! it'll sync my profile, datas, words and whatever it learened from my typing in time.

Can you guys add such a feature and make it optional?
Jackie Luo: @cemkozinoglu 👏
Chris Smith: @vandusen no. You aren't. I think 3rd party keyboards will eventually go the route of QR codes. Overhyped. Regular people don't need or want it.
Alan Garrec: @bricon5 haha "emoji autocorrect"!!!

Bet Kanye's wishing he patented his idea now 😉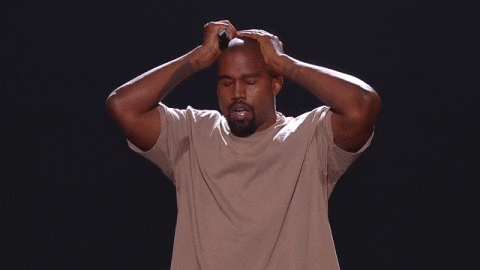 Ryan Abrams: @blakeir @jasonlbaptiste @orliesaurus Head starts are overrated when talking about a startup going up against the Big G and their engineering team, budget and distribution capabilities.
JG: @bricon5 any plans for additional color themes such as dark mode?
Alex H: @bricon5 Can you only have 3D Touch on the stock iOS keyboard? Because I would REALLY love to have 3D Touch for cursor placement, text selection, and highlight manipulation. Thanks!
Magnus Burton: @willmonk and sweden!!
Yonatan Ruback: @bricon5 I've been using Gboard for less then 10 minutes and I love it. Very easy to set up, and it's super useful! Plus the gifs rock! 💪🏼💯
Yonatan Ruback: @leachy114 couldn't agree more!!
Tom Bielecki: @bricon5 @andrew_palmer @jbrooksuk just ship it with a "sorry" and we'll all accept the differences
Olivier Plante: @orliesaurus clair hehe ;)
Tristan Celebi: @orliesaurus Yeah your right! Gboard is the keyboard to rule them all ;)
orliesaurus: @oplante haha c etait une bonne blague... just a prank bro
Olivier Plante: @orliesaurus or not ;)
Sornakumar: @bricon5 Thanks for pointing that out!
Bri Connelly: @sornakumar We don't log anything you type! Our privacy policy is in our App Store description:
"What Gboard sends to Google:
• When you do a search, Gboard sends your query to Google's web servers so Google can process your query and send you search results.
• Gboard also sends anonymous statistics to Google to help us diagnose problems when the app crashes and to let us know which features are used most often.

What Gboard doesn't send to Google:
• Everything else. Gboard will remember words you type to help you with spelling or to predict searches you might be interested in, but this data is stored only on your device. This data is not accessible by Google or by any apps other than Gboard."
Bri Connelly: @jonas_petermann We don't have 3d touch, but if you drag your finger across the space bar you can move the cursor in a similar way.
Allan Zhang: @dredurr Including ours? 😨 Just kidding - its a really awesome keyboard.
Paul Arterburn: @syswarren @bricon5 Emojis...ya, but Bitmoji search would be http://bit.ly/1X4H6pu
Allan Zhang: @chadwhitaker This is groundbreaking technology.
Paul Arterburn: @bricon5 Thanks for these tips! I also stumbled across if you've setup Text Suggestions they'll show up in the predictive box (so ignore my emailed suggestion on this). But, for some reason I have "@!" as a keyword setup for my email address and it's not picking it up.

Slight bug (maybe?): if GBoard is the only keyboard you have in your iOS settings (i.e. you've removed the built-in keyboard), the non-functioning globe icon still appears on the keyboard.
Bri Connelly: @bolivar iOS third party keyboards don't have access to the microphone. Otherwise we definitely would!
Scott Entwistle: @yashendra2797 I disagree, I can fly much faster with swyping than I can pecking. Swype revolutionized how I used my phone, and since that sucks on iPhone Gboard is a game changer for me
Jay Hack: @orliesaurus @oplante @blakeir @jasonlbaptiste those brave, brave founders making apps for sharing gifs via keyboards.
Ben Waardenburg: @bricon5 any idea when it comes out in Canada?
Philippe Dame: @bricon5 Great to hear!
Tom Masiero: .@brynatweets They were already boxed out of Spotlight search on iOS.. this gets them back in front of users for free.. BRILLANT!
August Noble: @bricon5 @rrhoover BriBoard > Gboard
Bhavesh Patel ✌️: @bricon5 that seems to work!
Bri Connelly: @bhavesh Hmm. Try "Want to get dinner tonight? ". It should trigger "Restaurants near me" in the suggest section.
Bri Connelly: @bennett_up +1 for Carolyn.
Bhavesh Patel ✌️: @bricon5 I did send the message and put a ? At the end. Still didn't do anything. On iPhone 5s
orliesaurus: @cemkozinoglu and @oplante u guys should work close one to another :)
Johnny Hill: @cemkozinoglu Fair enough, sounds like there's some good stuff in the works! I'll be sure to give it another shot when it gets updated!
Bri Connelly: @thejohnnyhill Please report bad gifs/sites to the feedback link in the Gboard main app! We read everything and it helps us with quality.
John Mrcd: @bricon5 Great! Looks cool - I had a good first impression.
Cem Kozinoglu: @orliesaurus who is sleeping? 😉 wait few weeks and see what we are about to come up with. Google did an awesome job, we just have to do better or go home, rules of the game.
Bri Connelly: @bhavesh You have to send the message (or add punctuation) to see the magic
Damir Dulic: @bricon5 I know I am not the first nor the last. But... ANDROID.... Please

Johnny Hill: @micahbrich Agreed—this is my fourth Gif keyboard now, and I'm reeeeally hoping it's my last...
Johnny Hill: @orliesaurus That's not necessarily a bad thing. It should only drive those startups to make better products. I know I personally have tried at least 3 other gif keyboards now, and haven't been able to use a single one of them as a functional keyboard. On first try, this one seems just as good (if not better) than the native keyboard.
Olivier Plante: @orliesaurus @blakeir @jasonlbaptiste you rock!
Bilal Budhani: @bricon5 This looks great. Can't wait to get my hands on it when it will be available in India.
Mordo de Maru: @bricon5 @mauriyouth sweet! Not trying to have your strategy unveiled but, why release it first on iOS?
orliesaurus: @oplante @blakeir @jasonlbaptiste That's the spirit keyboard-apps warriors! don't let google eat your dreams!
Magnus Burton: @bricon5 when will it be available in Sweden? :(
Blake Robbins: @jasonlbaptiste @orliesaurus It's especially over-rated when others have had a year or two head-start.
Bri Connelly: @tomflemming To quote our app store page:
What Gboard sends to Google:
• When you do a search, Gboard sends your query to Google's web servers so Google can process your query and send you search results.
• Gboard also sends anonymous statistics to Google to help us diagnose problems when the app crashes and to let us know which features are used most often.

What Gboard doesn't send to Google:
• Everything else. Gboard will remember words you type to help you with spelling or to predict searches you might be interested in, but this data is stored only on your device. This data is not accessible by Google or by any apps other than Gboard.
Bri Connelly: @safareli Not quite the same thing, but you can move the cursor around by dragging your finger on the space bar.
Olivier Plante: @blakeir @jasonlbaptiste @orliesaurus yeah if Google would do everything, then I stay in bed all day but it's not the case! We're building our product and here to stay!
Myna Moments: @bricon5 Thanks Bri.
Jason L. Baptiste: @orliesaurus Just like youtube cried itself to sleep with video, twitter did with buzz, spotify did with music, and the list goes on. The "what if Google does it" question is over-rated.
Bri Connelly: @willmonk As soon as we can get it out the door!
Evan Petrack: @bricon5 thank you! Because I mean....little sad this didn't come with android support first. Womp womp =(
Taylor Barnett: @bricon5 Proud of you girl! 🙌💖💪
Bri Connelly: @davidsven iOS third party keyboards don't have access to the microphone 😭
Harrison Weber: @bricon5 What do you think of Slash (http://tapslash.com/)? It's very similar to Google's app.
Bri Connelly: @kaiburghardt I pinkie promise it's on the way.
Alec B: @bricon5 🙏
Will Monk: @bricon5 When might UK support come?
Alexx Foxx: @bricon5 Is it push or pull? I'm trying to pull it my side!
Jordy van Gent: @bricon5 Look great! Can't wait to have it in The Netherlands.
Bri Connelly: @alexxfoxxuk As quick as we can get it out the door!
mauriyouth: @bricon5 nice work indeed :)
Bri Connelly: @andrew_palmer @jbrooksuk We found that there were enough noticeable differences in spelling/use of words, and we didn't want to offer a subpar experience to our Canadian brothers and sisters.
Andrew Palmer: @bricon5 That's okay. No need to apologize though :)
Bri Connelly: @andrew_palmer I know, super sorry about that. Coming very soon though.
Andrew Palmer: @bricon5 @jbrooksuk What about Canada? I imagine the layout/dictionaries would be the same as the US.
Bri Connelly: @darylthetwit Yeah, US only for now. Except to see more languages/country support in the near future.
Stephen D. Vujevich: @bricon5 Bri, tell the team that I just ran around my office showing it to everyone and they love it! GREAT WORK! :)
Sam Legge: @juanbuis would be a great feature - tired of trying to find out if products are available north of the border or not.
Bri Connelly: @jbrooksuk It really comes down to the fact that keyboard layouts/dictionaries take a while to get right - we're still working on improving the quality of our other languages.
Ben Tossell: @bricon5 @rrhoover ughhhh 'the rules' 🙄
Yashendra Shukla: @bricon5 @jordyvangent Sweet!
Bri Connelly: @rrhoover I wanted BriBoard but the team didn't go for it.
Yashendra Shukla: @allany888 Seems better, like more integrated. I've found Slash to be a bit of a hit or miss, but Gboard so far has been giving me perfect results. My opinion might be a bit weird because I'm in India and Foursquare here pales in comparison to Google and Zomato (India's Yelp). This seems like an evolution of Slash. Plus Google's algorithms are ❤️
Bri Connelly: @yashendra2797 @jordyvangent It's coming with our multi lingual release!
Yashendra Shukla: @bricon5 @jordyvangent Would love an option for metric/celsius 😊 Keyboard is nearly perfect otherwise!
Bri Connelly: @rrhoover @syswarren @davidkmckinney Gboard should have all the newest emojis. If we're missing one, let me know and we'll add it.
Ryan Hoover: @syswarren I feel bad for people hunting for the right emoji. I've been using @davidkmckinney's Emoji Type for over a year, although it hasn't been updated to include the newer emojis
Bri Connelly: @gonz_ponz 🙌 🙌 🙌 🙌
Bri Connelly: @jordyvangent Glad to hear it. More languages/countries are coming soon!
The following information is related to the job
eero: Blanket your home in fast, reliable WiFi--- Product Manager - User Engagement---San Francisco
Buffer: Simple, powerful social media--- VP of Product---🌎
InVision: Prototyping & collaboration for design teams--- Product Analyst ---New York City
Gimlet Media : A network of high-quality, narrative podcasts--- Editorial, Production & Engineering ---Brooklyn, NY
SeatGeek: Upload your tickets and get paid--- Software Engineer ---New York City
Product Hunt: The place to discover your next favorite thing--- In-house Designer---San Francisco
Smart keyboard with built-in search engine

A custom iOS keyboard for easy, ergonomic one-handed typing

Google Search, GIFs, emojis & more—right from your keyboard

Type better. Share faster.

Super-fast & error-free typing

The fastest way to create and share cool stuff when you chat

Blazing fast keyboard for iOS now with GIFs and more

Custom swipe and GIF keyboard