BUSH
介绍:Snoop Dogg's latest album, produced by Pharrell
更新时间:2016-12-24 02:20:40
目标网站: 查看详情
Bram Kanstein (@bramk): What's up @snoopdogg! Awesome you're joining us here! Don't know if it's confirmed yet, but rumour has it you're raising a fund to invest in cannabis startups 🙌

Being from Amsterdam/The Netherlands, it's been fascinating to see how the US is transforming into a country where cannabis will be legal even sooner than here in The Netherlands (which was at the forefront of legalization).

How do you think the US will change, and what kind of companies are you hoping to see once cannabis is legalized in the whole nation? Especially stuff you would like to invest in of course :)
Jason Dainter: This weeks office playlist is now sorted @snoopdogg, as it happens you are coming to my home city of Uppsala in Sweden on 25th of July, any words of inspiration for the people of Sweden before your arrival!?
Anuj Tandon: @snoopdogg your favourite track from this album?
Snoop Dogg: @eriktorenberg I want to invest in things that speak to my audience. I also like new products who are playing with how we watch n listen.
If your making something that tha kids are gonna pay attention to them Im gonna pay attention. I constantly try to embrace what a new generation is using.
Liam F. Tjoa: The album is cool, but sorry. This doesn't belong on Product Hunt (Music Hunt would be nice though).
Adam O'Kane: @snoopdogg Who turned you on to Product Hunt?
Boris Pfeiffer: I love the fact that you are using Product Hunt to launch your album! Listening to it right now and loving what I hear :)
Thomas Jacquesson: @Snoopdogg Hey Snoop ! What up ? Out of all the things you've done these past few years (from GGN to roasting the Bieb's), what was your favorite of them all ?
Erik Torenberg: @snoopdogg What are the biggest lessons learned since you started investing?

What types of things are you looking g to invest in?
Arturo (AJ): Hey @snoopdogg, I'll make my question short and sweet:

What advice would you give to your 21 year old self if you could meet him today?

Thanks for your time, and your music.

AJ
Sam Sabri: @snoopdogg what is the secret to Pharrell's eternal youth?
Snoop Dogg: I bounce between both android and ios. gotta keep both phones on deck. always love that iphone tho.
I can't live with out insta man! I run that.
Alot of blunts. alot
Snoop Dogg: SOMEBODY tell me where @timferris is at ? i need him on tha GGN.
daryl: Hey Snoop, how do you like your eggs?
Tanya Cashorali: The king is here! Just want to say I'm a big fan since way back in the day, Glad to see you investing in tech companies and would love to get your opinion on my music discovery site: www.musicroamer.com!
Erik Torenberg: I'm bummed I couldn't come up with a verse this time for the album. I'll hit you back quicker next time, really sorry abt that. Still came out great tho!
Snoop Dogg: Whaddup @ProductHunt ! I go by tha name of the bigg boss dogg and trying sumthing new on here today!
Ryan: What's your favourite word for marijuana? @snoopdogg
Lucas Gordon: @snoopdogg Looking forward to listening to the album! In order of preference, what are your favourite bushes?

- George W. Bush
- BUSH the album
- Kate Bush
- Bush the British consumer electronics brand
Ryan Hoover: Yessss, today's playlist is set.

@snoopdogg - I actually have a tech-related question. You (and your team) are investing in companies like reddit, Philz (nice choice), Robinhood, and others. Why?
dennis hegstad: @SnoopDogg when doing your due diligence for potential investments in the Cannabis space, you mentioned a requirement being the founder(s) having "good vibes". Does that process include smoking with the founder(s) first? If so, do you prefer sativa or indica?
Snoop Dogg: ok i think im about to be out like a paper route. maybe ill be bacc later or maybe ill be off on a safari.
many thanks to tha homies at product hunt and to all of you beautiful and smart people for stopping thru.
always remember if you see me smoking don't be afraid to ask to partake.

Peace Love and Soul.
The Rap Game Elon Musk!!!

Go Get BUSH and play it for your whole Family.

http://followthebush.com/?ref=pr...
Bogomil Shopov -Bogo: @snoopdogg why don't you release something under Creative commons license?
Leroy Etienne: Hi @SnoopDogg we are working on a badass concept to engage fans and musicians, our first product hit 400K downloads on appstore only, and we validate the techno to make the UX super simple. The new concept involve Artist Samples, and short loopable video produce by fans. Hit me if you want to know more.
Bill Franklin: @snoopdogg Awesome album, what made you launch it on Product Hunt?
Snoop Dogg: @rrhoover because we have a passion for new technology, love business and and have found that we have the power to help companies grow when there is a true collaboration there. If you look at tha companies that we support you will realize that they authentic to the Snoop Dogg brand. We can't fake it, it has to be authentic. At the end of the day you gotta be in it 2 win it Jacc!
Tanya Cashorali: @snoopdogg Thank you!! It was a side project about 8 years ago. I wanted a new way to discover music and it's still a work in progress. I want to enable people to enjoy the process of finding new music and make it as easy as possible at the same time. Can't wait to listen to the new album!
jack rometty: @darylginn you're asking the real questions. +1
Ben Tossell: @snoopdogg Cheers Snoop!

Keen to see the development of the tech-enabled marijuana space. Think there is ample room for big developments there, will be interested to see
Snoop Dogg: @billfranklinuk bc it makes shit go boom .
Snoop Dogg: @darylginn with bacon
Snoop Dogg: @samsabri He stays happy n he got those good genes.
Snoop Dogg: @eriktorenberg trust the advice of people who have been in tha game 4 longer than me. love the founders. my team hasn't messed with anyone we don't get a good vibe from. Study. Study. Study. Im learning new things in this world everyday I got my lingo but the math lingo is a whole new game.
Fedor Sosnin: @snoopdogg Noted! House Shoes...gotta get me a pair of dem. ;) That's why you're a legend. Thanks Boss Dogg.
Jared Schnelle: @snoopdogg Wonderful :) I will reach out to you and @nickyads soon and get you on the beta app. I appreciate you and your willingness to take the time to talk with all of us.
Snoop Dogg: @livingstardust meditate n be honest.
Michelle McCormack: @snoopdogg yes ELON MUSK! Thanks for mentioning him.
He's changing our world.
Snoop Dogg: @anuj_tandon i love em all. no joke. special feeling for California Roll with Stevie wonder at the moment.
Ted Esposito: @snoopdogg Thanks for the response! Let's burn one down soon!
Mathieu Gosselin: @ryanhoover @snoopdogg @adammarx13 Ok but I think it should be in a different category don't you think? It's not so per se a product or service right? I think it would dilute the whole thing. I mean if this starts to become a promotional tool for artists it defeats its original purpose I suppose... and then become like myspace, a promotion tool that turns wrong.
Jeff Needles: @snoopdogg LOVE it, and clearly you are beloved.
Seen your stats?
http://meerkatstats.com/?u=snoop...
Snoop Dogg: @cattrestini glad 2 hear that!
1. Hard to pic a favorite. That changes and they all mean sumthin different to me. REally feelin California Roll right now.
2. I dont use the basic chat apps. Instagram is how i chat with tha people, I run that hahah. Been talking to them live Meerkat! Been showing my pretty face on Shots app.
3. I would rec that the PH community try out NOWL. https://itunes.apple.com/us/app/... luv what these guys are doing.
Paul Curran: @ProductHunt @snoopdogg Would that Submarine be as funky as this one?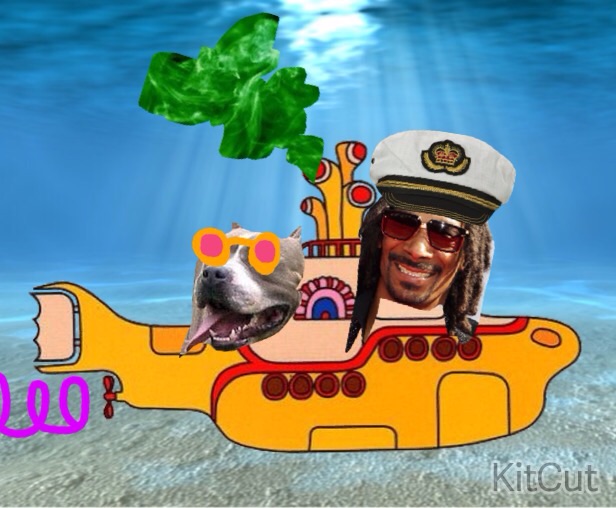 Pierre: @tanyacash21 Some colleagues of mine worked on something pretty similar a while back called Discovr (https://itunes.apple.com/us/app/...) but I like how you tie the music tracks right in.
Parham: @jbrooksuk @snoopdogg born with the sauce https://m.youtube.com/watch?v=g0...
Thomas Jacquesson: @Snoopdogg Thanks for answering ! Wish you luck on your next adventures !
Snoop Dogg: @bopfger Blessup!
Catherine Trestini: @ProductHunt @snoopdogg @thepaulcurran KitCut is officially bookmarked. Thank you.
Snoop Dogg: @SnoopDogg @lordtylerward CAlifornia
Snoop Dogg: @Snoopdogg @laurent_sabbah lets do it .
Snoop Dogg: @adamokane my team. @nickyads n @fordryan. plus i like that they can freestyle.
Jason Dainter: Much love back on behalf of Sweden @snoopdogg :-)
Snoop Dogg: @bogomep what do u recommend ?
Snoop Dogg: @thatabdou i can dig it!! this look like a great app to kicc bacc to and just chill
Snoop Dogg: @onuryavuz
1.Ive been playing with DAsh Radio. Have my own channel. It's called Cadillac Music.
2. I love to invest.
Snoop Dogg: @battleofdurak yup i would sell tha first mobile swap meet! Get them house shoes w/ bitcoin. Take tech back to tha hood.
Snoop Dogg: @ProductHunt @thepaulcurran living tha dream.
Snoop Dogg: @uxandrew a cassete deck
Snoop Dogg: @ryanamurphy ooohwee i love that sticky icky icky
Snoop Dogg: @SnoopDogg @applecider_ I wanna mine the moon for music.
Snoop Dogg: @SnoopDogg @stttories
1. Nudodknowthat
2. Come by tha doggy den n we can make that happen
Snoop Dogg: @benln Im a blunt n vapor guy.
daryl: This is the best thing I have ever seen.
Snoop Dogg: @tanyacash21 I like it. Super clean. What made you start it
Snoop Dogg: @Snoopdogg @jgcatalano passion! Ive met some entrepreneurs who are artists. They are painting or making music. That product comes from the soul. Yes there are times artists and entreps make stuff for money but that real art that shit u do with out a care in the world. That is what the two have in common.
Bram Kanstein (@bramk): @snoopdogg @lucasjgordon I read "George W. Kush"
Snoop Dogg: @lucasjgordon ha. Id put another bush on that list
RocketClub: @snoopdogg hey snoop, how do we know you are the real dogfather, not some marketing guy behind the computer?
Snoop Dogg: @jackrometty confidence. patience and intelligence. i don't usually invest without doubt. alwasy need to give things a second thought
Snoop Dogg: @jeffumbro Both classics. Gotta give it up to Bam.
Snoop Dogg: @jmrushworth Yes. Cashmere is key in all my social strategy branding and investing.
Snoop Dogg: @jongdej i tried to be . wihs i could do it all.
Anuraag Yachamaneni: @snoopdogg What do you think of Jay Z's new service Tidal? Do you think they have any chance against Spotify?
Lucas Gordon: @snoopdogg @bramk haha well spotted!
Snoop Dogg: @fredrivett I listen to old school soul. I really love all types of music. Special shout out to my old friend willie nelson.
Snoop Dogg: @cherifmahiedine my children. This year was special when my son accepted to go to UCLA.
Snoop Dogg: @rossdcurrie crowdfunding is it. I have done some smaller projects on Tilt but Im still waiting to crowdfund that big idea!
Snoop Dogg: @Snoopdogg @tom_jacquesson love doing the GGN. Thats the beauty of youtube! no one can tell me how to be me. We set up a tripod call up my famous homies and talk shit. Can you digg it?
I always my youth football organization. That keeps me grounded and is a beautiful thing. Nothing makes me feel better than helping these kids grow up and find a place in tha world.
Startup L. Jackson: @snoopdogg I smell an SLJ/Snoop collaboration... / @eriktorenberg
Hari Jeevakumar: @snoopdogg you were one of the first celebrities to embrace the internet, new media and generation Z. I remember watching you in a Shaycarl vlog at Maker Studios yeeears ago! Mad respect. I hope we can chill when you're in Melbourne next.
Mathieu Gosselin: @eriktorenberg @snoopdogg Hey Snoop! We're actually launching a new venture. Music + messaging space. 1st Myspace employee and agent provocateur co-founder. UMG, Warner on board as investors/licensing deal and prob Sony music soon as licensing deal too. But can only tell you more in PM. Interested?
Hari Jeevakumar: @snoopdogg @tanyacash21 I like the artist recommendations. I typed in Hans Zimmer and it didn't disappoint!
Snoop Dogg: @SnoopDogg @legalhacks always in CAnada. Thats my second home. Shout out to the Trailer Park BOys.
Snoop Dogg: @jasondainter Sweden! Tha Swedish community always show so much luv 4 me! Words advice - kicc bacc and enjoy yourself because summer is coming.
Tori Bunte: @SnoopDogg @snoopdogg thank you for making my day xox
Tanya Cashorali: @snoopdogg @hazzajay Glad to hear! We're just using data from last.fm's API for now. The goal will ultimately be to start providing smarter recommendations using machine learning.
Snoop Dogg: @jsneedles Ive always been a fan of livestreaming. i did the wake n bake show on ustream before there was anything else out there. Meerkat is the shit. Super simple and boom Im live jacc. Yes this will be a major tool for creators, it already is.
Abdou: @snoopdogg Thank you so much dogg. I'm currently jumping around! Hit me up on DM. I would love to talk more about tech with you :D
Daniel Kao: @snoopdogg you mean @tferriss?
Kris: @ProductHunt @thepaulcurran @snoopdogg I envision a movie here... Soul Sub.
Snoop Dogg: @SnoopDogg @schnelle I wanna see tha product. The fan of the future is immersive. I can't predict exactly what they will do but I know that they will live in the media. its how I try to connect with them now. my music floats across all the platforms. Video, live chat, DJ in the club. Im everywhere or my brand is. I dont mind giving them breakfast long as they stick around for dinner. unless its one of those ladies you just want to see go home.
Snoop Dogg: @ryanhoover @adammarx13 The artist who can put it all out in one app. That is going to happen soon. Its been tried but the tech and the innovation is about to fall inline with the art.
Mahieddine Cherif: @snoopdogg :)
Elliot Volkman: @eriktorenberg @snoopdogg is that why you backed reddit?
Paul Curran: @ProductHunt @snoopdogg what's one place you always wanted to visit, but haven't yet?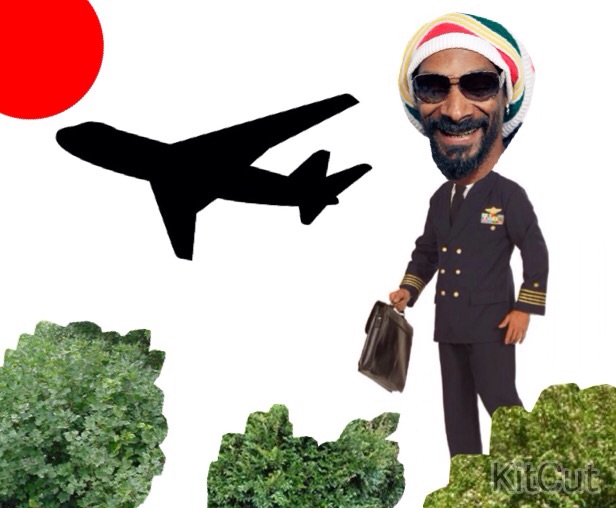 Anthony: @cattrestini @snoopdogg Snoop got taste ! NOWL looks cool, really want to try that today
Snoop Dogg: @startupljackson @nickyads @eriktorenberg lets do it
Paul unr Morrison: @bogomep @snoopdogg Could release a series of samples for producers to use, or some freestyle beats for beginners / background music in school projects.
Erik Torenberg: @snoopdogg @startupljackson @nickyads if you're interested we can make something happen
Tiffany Zhong: @snoopdogg this AMA is hilarious & insightful Snoop!
What advice would you give to your teenage self? or to teenagers in this day and age? especially those that want to thrive in the tech & music industry
Michael Lee: @snoopdogg @richardgong haaha love everything about this thread, thanks for coming through @snoopdogg, congrats on your new album launch!
adam mashaal: @rocketclub @snoopdogg Only the real Snoop would use the word "neffew." All hail the doggfather.
Lord Tyler Ward: @SnoopDogg @snoopdogg Word
Snoop Dogg: @nickyads @eriktorenberg I treat brands like i treat investments. need to feel like will be there longterm. Ive down some big paycheck endorsements but they come and go. Adidas is a good relationship they really embraced me and I fully took on the brand. Once I said Im gonna go adidas I went all in from neck to toe. Now we are 6 years strong and I advice them in their football department.
Owen Williams: @ProductHunt @snoopdogg Hey Snoop! What I'm wondering, is if I'm to best support you, should I purchase your album on iTunes? Or should I listen on Spotify / Beats / Rdio or something like that?

I'm mostly curious if you have a preference as an artist, or just prefer people to listen to it in a legal way.
Snoop Dogg: @SnoopDogg @dennishegstad You need to stay true to your brand. Everytime i try and fake it for paycheck the people realize it. Sincerity is a powerful thing.
Snoop Dogg: @jbrooksuk born with it
Boris Pfeiffer: @snoopdogg - I created a fun little Snoop quiz to help promote your product hunt today: http://www.riddle.com/a/1010
Hope it gets you more upvotes.
Snoop Dogg: @juanbuis ive always been into tech but the internet and social media help me show that to the people. when i used twitter and instagram the people saw the effect i had on these platforms and started to reach out to me. i mean most people know i invented instagram.
Snoop Dogg: @ProductHunt @ow Listening 2 the music and spreading the message is the support we need. Buying it off of iTunes/amazon etc or getting the actual record in stores is always the ultimate reward for the artist.
Snoop Dogg: @SnoopDogg @thecoolestcool This needs to be a blog post. so many similarities and differences.
90s hip hop was filled with hustlers and self starters its like the tech game now.
Adam Marx: @ryanhoover @snoopdogg Snoop's embracing of new tech, particularly as a major label artist, is refreshing, and could possibly set a larger trend. No reason that other independently-minded major artists like Radiohead or Nine Inch Nails might not also explore sites like Product Hunt for album releases.

PH actually provides a temperate avenue for them, sitting nicely far enough away from traditional avenues to allow for new possibilities, but not so close to the indie level that these artists risk steamrolling their independent peers. Could provide a scenario in which they win more than they would on iTunes, but don't have to feel as though they're bullying smaller independent artists.
Snoop Dogg: @ProductHunt @thepaulcurran ive been around the world but I never been in a submarine under the sea. i want to do that.
Tejas Manohar: @snoopdogg @teenagecod3r Just throwing my 2¢ in here... I doubt it. Spotify has a huge market share, and Tidal doesn't bring much to the table except "lossless audio" which Spotify can pick up on.
Snoop Dogg: @rocketclub how do i know u really founded rocketclub. ask around n the people will tell u. now go bring that energy to twitter neffew.
Michelle McCormack: @tanyacash21 can you add a favicon to the site so I can differentiate it in my bookmarks?
MusicRoamer.com: @lovethecool @tanyacash21 Yes absolutely! It's in the backlog now :)
MusicRoamer.com: @allmakebelieve @tanyacash21 Hey Pierre, I'm familiar with that site. I stumbled across it and am definitely a fan. I had made this originally back in 2007 or so and am seeing lots of similar sites. Hard to execute on the concept well and I think discovr has done a great job of it. Would be great to connect with those guys if possible.
The following information is related to the job
Lyft: A ride whenever you need one--- Software Engineer ---San Francisco & Seattle
Canary: Smart home security for everyone--- Product Designer ---New York City
InVision: Prototyping & collaboration for design teams--- Product Analyst ---New York City
Quora: Share and grow the world's knowledge--- Product Designer ---Mountain View, CA
InVision: Prototyping & collaboration for design teams--- Senior Graphics Engineer---New York City
Buffer: Simple, powerful social media--- VP of Product---🌎
An unlimited track album served as one single/month for life

The new 360/VR Music Video from Mike Shinoda's Fort Minor

Dizzy Wright's newest album