Unsplash 4.0
介绍:Free (do whatever you want) high-res photos
更新时间:2016-12-24 11:43:15
目标网站: 查看详情
Catherine Desrochers: Crew is one of the bests Montreal startup 😺
Mikael Cho: Hey everyone! I'm Mikael, one of the founders of Unsplash.

Today is one of the biggest days in our history.

Unsplash 4.0 is our most significant release ever. We focused on bringing more exposure to Unsplash contributors and helping you easily find the right photos to inspire your work.

Today, over 600 million photos a month are viewed on Unsplash and featured photos on Unsplash are seen more times than if they were published on the largest Instagram account, the front page of the New York Times, or the cover of Time Magazine.. By our research, Unsplash is one of the fastest growing photography sites ever.

For years, we looked up to the open movements that places like Wikipedia and Github created but the generosity of people to give something without expecting anything in return has surpassed our wildest imagination.

We're so grateful for the people who have given their work to support the work of others.

There are now 50,000+ photos on Unsplash. We wanted to give contributors more ways to have their work found while helping you find the right photos. And at the same time connecting the creative community on Unsplash in a whole new way.

We're proud to announce today:

1. Unsplash Collections. You're the curator now: Create a collection of your favorite Unsplash photos, photos to use in your creative work, favorite desktop backgrounds, or simply save for later.

Your collection will appear alongside collections by fellow makers like, @khoi (Adobe), @photomatt (Wordpress), @guykawasaki (Canva), @pjrvs (Paul Jarvis), Jeffrey Zeldman (Happy Cog/A List Apart), @davemorin (Path), @brit (Brit Co), @mgsiegler (Google Ventures), Lawrence Lessig (Creator of Creative Commons), @dhh (Ruby on Rails), @chrismessina (Uber), @dannpetty (Medium), @andrewchen (Uber), and @om (True Ventures).

2. Unsplash Search. By keyword or location. 3M searchable tags created by the Unsplash community (that's real humans, not bots — to make sure search actually works :)
http://backstage.crew.co/unsplas...

3. Likes. Like a photo to show your love for the photo, save it for later/inspiration, or pull it into other services (3rd party apps, Dropbox, etc.).
http://backstage.crew.co/unsplas...

4. Unsplash API. Use the highest-quality free photos in your app/product. Currently powers 1,000+ apps including Craft by Invision (https://www.producthunt.com/tech...), Buffer (https://www.producthunt.com/tech...), Over (https://www.producthunt.com/tech...), and these Product Hunt products: https://www.producthunt.com/@mik...

We started Unsplash 3 years ago when we couldn't find a good photo for our website. Stock photos were either too expensive or cheesy. So we took our unused shots and gave them away for free. You could "do whatever you want." No strings attached.

We never expected 3 years later, this little Tumblr blog with 10 photos would turn into a community of 40,000+ contributors.

This only happened because of you so thank you so much for the support. For being a part of the community. For contributing. It means so much to us to get the chance to work on a product like this. And be a part of this community. We can't thank you enough for everything you've done.

Mikael and the Unsplash team
Jaron Soh: Love the site - very intuitive design! I've been a big fan of Unsplash from its beginning, and I have shared it with many peers who just can't afford stock photos yet. Thank you for the great work. It's great to see how far the site has progressed and how the collections have expanded.
Thanasis: @mikaelcho @unsplash That's amazing news the best stock service on the internet just got even more unreal! Awesome work!
Jamie Hancock: Just took a quick look awesome site, love what you have done.
Ross Crooks: Congratulations on this update, Mikael! We're huge fans of your product, and are excited to see where you take it next. Also, you can add Visage to your collection of PH products using Unsplash: https://www.producthunt.com/tech...
Miguel Nicer: Great resource!!
Wo King: What a great idea. Our startup is struggling to afford all the images we need so this resource could not of come at a better time. Thank you for all your work. We have a lot of images we can upload which we will contribute.
Byron Rode: Love it. Well done Mikael and co.
jamestodd: Thank you x1000.
Daylen: It's awesome seeing a 🍁 Canadian company at the top of Product Hunt!
Irving Torres: Pexels, Unsplash, and Death to The Stock Photo are all near and dear to my heart. Keep up the great work! It makes jobs for us designers so much easier! Excited for these new Unsplash features!
Scott Webb: Often imitated, never duplicated. Cheers to 4.0 and beyond!
Austin Sandmeyer: Did you say FREE?!? 😳🙌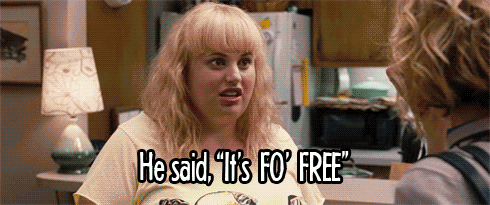 Gabriel Reynard: Unsplash is a great website, I use every week to my projects. I love nature photos and it's one of the best sources to get them (for free YAY!). Stay awesome. 😄✌
Jon Sutherland: Amazing work! It's been great seeing this product improve over time.
Christian Ochsenkühn: Unsplash was, is, and will be awesome. Used it many times. Thumbs up!
Damir Dulic: Loving your website, been using it for photos for my own website for a while. Keep up the good work :)
yoav hornung: @mikaelcho These are great news and it's inspiring to see the great impact and use of something that started as a side project.
You already know how you guys inspired us in building successful side projects, so - with there was a reaction here other than "upvote" because then I'd use the "WoW" one.

Keep it up. my first collection is up!
Rob Hope: Solid update Mikael! Love how often you keep improving this free resource. I know Crew promote transparency (with Backstage blog etc.) but can't seem to find anything on Unsplash server costs since moving away from Tumblr? Can you please link me to the reference or share something on it. Unsplash must absolutely burn through bandwidth and it's fast too.
Nitesh Manav: @mikaelcho @khoi @photomatt @guykawasaki @davemorin @brit @mgsiegler @dhh @chrismessina @dannpetty @andrewchen @om : Congratulations to all team members at Unsplash from am an old fan ( though young by age :) ) of Unsplash
Tayler: Wicked cool! - Unsplash changed the game for alot of designers, editors, and creators alike.
Tinh Nguyen: Wow, there are now 50,000+ free photos on Unsplash. It's amazing!
Avi Zuber: Upvoting because this product helped me so, so many times in my web design days. Thanks @mikaelcho!
Shlomi Zadok: Awesome! Exactly what we at KoZo were looking for. Thanks :)
Neil Sandhu: @mikaelcho thanks for this. Unsplash is an invaluable resource for startups. Prior to finding Unsplash in 2014, I had literally spent countless hours looking online for non-cheesy stock photos, which was an impossible task.
Darren Davis: @mikaelcho Congrats!!! Such a big fan of Unsplash – it's the best resource online for free, hi-quality photos :)
Luke Chesser: @mikkel_ulstrup thanks Mikkel! All of the photos are submitted by the original photographers. We've got an amazing community of 40k+ photographers now — a lot of who we're very close with.

There are a lot of sites out there trying to do similar things to Unsplash but the thing we've focused on from the beginning is building a strong community. We've worked closely with our community on projects like the Unsplash Book (https://www.producthunt.com/book...), our event series with Apple, and hosting photowalks, meetups, and tutorials in cities across the world.
Mikkel Ulstrup: @lukechesser that sounds amazing! I'm a big fan, let me tell you that. Congratulations on breaking into the 1000's club 😄
Luke Chesser: @dominiklevitsky Hey Dominik :)

It's definitely something we've thought about. We're waiting to see how collections are used first though!
Luke Chesser: @techvoltz wow thank you Nikhil — that means a lot to hear. Our team has worked really hard to keep the photographs front and center — as that's something we think is unique about Unsplash. Means a lot to hear you recognize it though. Cheers.
Lizzy | ILUZIE: @lukechesser @mikaelcho I can't believe I've never read this blogpost before. Love this clear written, awesome story of how Unsplash sprung into existence!
Luke Chesser: @batteryless @hitdelete thanks Asbjørn :)

Right now the simple link at the top of Unsplash to Crew provides referrals to cover costs. @mikaelcho has written about it in the past here: http://blog.crew.co/how-side-pro...
Lizzy | ILUZIE: @mikaelcho Congrats on this new release. I've been following Unsplash from the beginning and am loving how it's evolving. Thank you for all the hard work and dedication you and your team show every day!
Luke Chesser: @hitdelete hey Rob, thanks for the love :)

Great question. I'm actually just working on a post where we share our server costs, so this is a perfect chance to share an early version of that. We're also going to be working over the next few months to open up all of our metrics that we track so that anyone can watch how Unsplash and the community around it grow in realtime.

On Tumblr we obviously weren't paying anything for the direct hosting of the website, but we were paying for the S3 hosting of the full-resolution photos. If I remember correctly, when we switched off of Tumblr (about a year and a half ago), we were paying around $500 USD a month.

When we switched from Tumblr to a custom setup, we were spending about 1000 USD each month — so it doubled in cost right away — but gave us a ton of flexibility to build features that wouldn't have been possible on Tumblr.

As Mikael said, we now serve over 600 million photo views and a few hundred million non-photo views per month via Imgix, and average about 10k requests per minute on our servers hosted on Heroku. Imgix costs about 8k USD and Heroku costs about 1500 USD ($1000 on web, ~$500 on services, background workers, and various micro-services). Both of them are amazing platforms that I can't recommend enough (don't let the high numbers fool you, the scale is what is costing us so much).

Let me know if you have any more questions!
Anthony R.: @mikaelcho @khoi @photomatt @guykawasaki @davemorin @brit @mgsiegler @dhh @chrismessina @dannpetty @andrewchen @om Awesome initiative ! Unsplash is my go-to website when I'm looking for a pic.
Andie Katschthaler: @mikaelcho Love this update! Collections will allow me keep images I might be able to use later in one place instead of saving them like a maniac to my hard drive :)
Luke Chesser: @calc @mikaelcho thanks Chris :)

That's a great question. I don't think you're an outlier — that's the most natural way to search for something — that's how I use Google Image search. The majority of Unsplash searches are for single keywords, but since phrases don't return a lot of results, users are probably conditioned to search for single keywords.

There's nothing in our search algorithm that stops simple phrases from returning results, but I think the way we built the tagging interface and the instructions we gave to the community probably influenced the underlying data. We used words like 'keywords' and 'tag', which when combined with the way people have become accustomed to tagging things through related products (Medium, Flickr, etc.), probably caused them to use single words instead of phrases.

Off the top of my head, I think we have two simple ways we could get more results for simple phrases: 1. alter our algorithm to parse the search term and remove non-keyword data (i.e. sentence filler words) 2. update the tagging instructions and interface to encourage the community to use phrases as well as keywords.
Asbjørn Andersen: @lukechesser @hitdelete thanks for this awesome service. Been using it since the start!

One thing that I'm interested in. How are you covering the costs? In which ways do you plan on making money from it? If you don't mind me asking :)
Chris Messina: @mikaelcho congrats! What an epic release! This is how to launch a new version of @ProductHunt!
Ivo Dimchev: @mikaelcho great product, been fan of Unsplash for years now! I was wondering why you just implemented Facebook social login, allowed e-mail but skipped Twitter/ G+?

Based on my experience TW/G+ generate more logins than setting up an account "from scratch" so to say.
Chris Calmeyn: @mikaelcho, @lukechesser,

Well done. As someone who uses Unsplash often I love how you're consistently pushing substantive improvements. The addition of "likes" will be great for my workflow, while I'm curious to see how collections evolve.

On the search front, when I'm hunting for photos I tend to think in terms of phrases (i.e. "talking with friends") though Unsplash is best at returning results for single keywords (i.e. "talking" or "friends"). Do you plan to return more results for phrases, or do people tend to search using one keyword? Or, am I a total outlier?

Great work!
ssieg: @mikaelcho huge fan! congrats on the 4.0 release!
Milan Vuckovic: @mikaelcho I love this! Been using Unsplash since the very beginning and it's so cool seeing the product evolve in the right direction!
Philip Amour: @mikaelcho Congrats to you and everyone at Crew! Happy to be part of the platform. 4.0 feels pretty solid. I use Unsplash on a daily basis to discover great photographers, find high quality photos to use as Mac wallpapers or just drop them in my mockups.
Ross Blankenship: @mikaelcho, @unsplash what an awesome update! The widespread adoption, and evolution of the Unsplash product, proves that putting the community first and building an ecosystem should still be top priority for any startup. Look forward to seeing what the future will bring for the Crew.
Rob Hope: @lukechesser great insight Luke, exactly what I was after, thank you. Look forward to the full post and real time metrics!
Max Stoiber: @mikaelcho Congratulations Mikael, exciting to see where Unsplash is headed!
The following information is related to the job
Quartzy: Free lab management platform--- Data Scientist, Analytics ---Palo Alto, CA
Quartzy: Free lab management platform--- Application Engineer (Marketplace) ---Palo Alto, CA
PrepScholar: SAT/ACT Prep that's customized to you--- Product Manager ---Boston
Kamcord: We're changing how people share the internet--- Product Manager ---San Francisco
Product Hunt: The place to discover your next favorite thing--- In-house Designer---San Francisco
Gimlet Media : A network of high-quality, narrative podcasts--- Editorial, Production & Engineering ---Brooklyn, NY
The best free stock photos in one place

The best free stock photos in one place

Beautiful, free stock photos

Large free stock photo site with thousands of public photos

45+ million authentic, real-world stock photos

Find beautiful free stock photos from Unsplash in Slack

Find free, high quality images with attribution for creators