Showbox
介绍:Create amazing videos right in your browser
更新时间:2016-12-24 15:43:01
目标网站: 查看详情
Thom Byxbe: WOW! You have really nailed this! This is a great video creation tool. I would say it is the best I have seen and I have tried many. If you need a beta tester for new features count me in!
Guy Malachi: Hello Hunters,

I'm Guy from Showbox (https://showbox.com) and I'm really excited to finally share with you what we've been working on.

We developed Showbox to enable anybody to create studio-quality video content. Showbox is a cloud-based solution that transforms video creation into a simple, scalable process that gives you beautiful results you couldn't achieve beforehand. We tried to cover everything needed to create a video, in a way that allows you to go from idea to a professional looking video in a matter of minutes - and without requiring any fancy equipment or prior expertise.

Check out this short intro video to get a better feeling of what Showbox is:
Some of the things that Showbox offers in order to make video creation accessible to all:
- Show formats: our formats are the storytelling "blueprints", which guide you through specific steps for the video you want to create. For example a top 5 countdown, a video to showoff your apartment for AirBnb, or even just you talking about a subject for 60 seconds.
- A library of graphic packages, all created by professional video artists, that give your video a professional look & feel
- Background replacement ("keying") without having to use a green screen!
- Free-to-use licensed content libraries (from Getty images/videos, ShutterStock, and more)
- Automatic audio mixing and recording a voice-over
- Import your own content from Facebook, Instagram, Dropbox, etc.
The platform is free of charge for individual creators, while we monetize it by creating personalized versions for brands and publishers.
I'm so excited to see what the Product Hunt community thinks!
If you have any questions that you want to send me privately, I'm guy AT showbox DOT com and
@guy
on Twitter
Yair Kivaiko: I've been following this product for awhile now. This is going to change the video world. Good luck!
Mikee Shattuck: What kind of render times?
Manoj Shinde: Guy...congrats ! amazing tool, just what we wanted. After Fly video, this is a great product that I have come across.
Philip Ferreira: Exactly what we're looking for, great job Guy.
Venkatraman: Awesome job guys.

Feature Request: probably there should be an option to add our logo throughout the video.
Miriam Schwab: This looks amazing! I'm going to test it now.
Mahieddine Cherif: Woaaah, Great website great service ! this is huge
FLATHIVE: This is awesome! Video disruption!
Anna Cates: Looks pretty cool, I think your on-boarding/tutorial isn't doing justice to the actual product though...
If I'd just stumbled upon this and didn't see anything except the first part, I wouldn't try it again, and that's too bad because for a lot of people it can be a very useful thing :)
ali mirza: oh very cool.. whats the pricing model?
Chad Fullerton: @guy @showbox - Congrats! Been playing around with Showbox and I'm really enjoying it... exactly the type of browser-based tool I've been seeking for a while! And you have a wonderful team, I had the chance to chat with your COO Amir on the phone. Looking forward to seeing where you take Showbox over the next few months! :)
Matthew Spurr: This looks ridiculously good! :) Great work Showbox guys, good luck!
Ross Currie: I was just saying the other day that the world needed an online video editor so that I could drag and drop elements and play around with my video, without having to become a master at Adobe Premiere.

Playing around a bit - this seems REALLY theme/template heavy. I tried to create my own template, but it still makes me use a theme...

Overall, I probably couldn't use it today.

Feature Requests:
- the ability to upload an audio track (not just record one) so that I can sync my recorded video to my externally recorded audio (preferably with autosync option)
- social icon pop-ups with custom placement. When I say "Hi I'm @RossDCurrie and this is @guymalachi" I want my Twitter and your Twitter handles to popup underneath us (if I can add a sound effect, even better)
- The ability to sort videos by project type. Eg, "Reviews" and "Interviews"
- Ability to add a second video in the video edit screen (so I could upload a 2 second overlay)

Will let you know if I think of more, but it's a good start!
Jason Towns: This really feels like a game changer. Congrats Showbox team! What use cases are you most excited about and what premium features can we expect in the future?
Gabriel Reynard: Pretty cool! Scalable videos for small companies is now always easy to make it, congrats for helping out!
Itamar Mula: Awesome work @guy! This is definitely a move in the right direction for video content.
Crystal Ponti: Everything about making a video makes me cringe. Except this. THIS sounds like the answer to my problem (I can't technically, creatively, or literally make a damn video), and I can't wait to use it. Congratulations!
Josh Morrow: This is an absolute game-changer for me. I just launched my own YouTube channel to complement my content marketing efforts and this couldn't have come at a better time! Thanks for this. I will definitely be using it!
Vinoth: Congratulations Guy and the team on the launch! I've been looking for something like this to create out tutorial. Looking forward to get our hands on showbox!
Javi: Always wondered when someone would do something like this, looks awesome!
Kyle Duck: is it just me or is this potentially a really big deal? cool stuff guys
Oded Junior Lavie: Congratulations on the launch, it seems like an amazing product!
Boris Pfeiffer: I totally love Showbox. We have created a few videos with them while the product was in Beta and I think its by far the easiest tool out there to create professional looking videos, even if you are not a pro.
Manish Pahuja: @guy @showbox Sounds awesome! Can I create vidoes and monetize on yT?
Guy Malachi: @kaspervillum you're right, we're still a startup so have a million things to do :) If you're interested send me an email (my mail is above)
Kasper Villum Jensen: @guy Still kinda hard to find your prices for brands and publishers on the homepage?
Guy Malachi: @sidtech yes definitely Manish. When you create a video on Showbox we have an uploader that lets you publish natively to Youtube and Facebook. From there it's just a regular video on your channels that you can monetize.
Miriam Schwab: @guy @showbox Can videos be downloaded?
Fabio Araujo: @guy @showbox excelente job, congratulation!.

Some questions:

The videos can be downloades, what format do u support?
Can i monetize the videos on YT and another networks?
Do u have a pro plan for more customize video (more atachements, more duration, etc)

Thanks
Guy Malachi: @vahen Thanks Irfan. The credit of course goes to the entire Showbox team!
Guy Malachi: @edrex_ definitely Ed! Please send me an email to guy AT showbox DOT com and we'll take it from there.
Guy Malachi: @babeofbusiness thanks for the kind words.

Guy Malachi: @nick_silver the videos you create on Showbox all work on mobile
Guy Malachi: @craigstanford Cool!
Craig Stanford: @guy Absolutely. I'm sure I'll just publish it to my YouTube channel. I'm certain, based on their iMovies with friends, that it will be a masterpiece of cinematography. 🎬
Guy Malachi: @craigstanford thanks for the kind words Craig! Please share what they create using Showbox (you can send me personally if you don't want to do it publicly, my contact details are at the top)
Guy Malachi: @jydesign thanks James! Screen recording is not something we have at the moment but if the need arrises we could add it
Manish Pahuja: @maxrehkopf @guy Not sure. But if you can share to YT, you can download from there.
Max Rehkopf: @guy @sidtech Can you download the videos you make?
Thomas Burgess: @guy @alimirza2k What might the premium features look like?
David Paluy: @miriamschwab you can post videos to YouTube so you can download those too
Guy Malachi: @datarade sorry Kumar, I'm not quite sure I understood what you are asking
Ross Currie: @guy Yeah I feel like it's "almost there" for me, in terms of being able to use it to replace my current video editing suite (and I'd gladly pay). I've love to be able to harvest some of the template/theme components as widgets that I could drag/drop (or just click a button to add) into my video.

Generally I like the timeline view with multiple tracks that other suites offer me - I see I can do this on individual clips (though only one track?), would be great if I could see an overall project view.
Guy Malachi: @adithya thanks Adithya! We actually have Giphy as one of our content sources so that you can easily embed tons of cool gifs in your videos on Showbox (as well as Getty and Flickr).
And now excuse me, I need to insert a funny gif that fits your comment :)

Guy Malachi: @avishai_bitton thanks Avishai
Guy Malachi: @chad_fullerton thanks Chad! Looking forward to seeing what you guys create on Showbox
Guy Malachi: @flathive thanks, I also think it's awesome :)


Guy Malachi: @brandonwalowitz thanks Brandon!
Guy Malachi: @yorchvivas obviously if you upload content that you do not have rights to then we need to be able to remove it, especially if the original content owner approaches us about a violation
Guy Malachi: @jpvalery thanks Jp, We tried to cover everything needed in order to help you turn your story into a video
Guy Malachi: @themelamini thanks Melanie, great enthusiasm! Sorry it took me so long to respond, trying to keep up with everything
Guy Malachi: @swetzequity thank you Zach!
Frank Schwarz: @guy Thank you
Guy Malachi: @di_ry thank you Igor!
Guy Malachi: @tamir_eden thanks Tamir!
Guy Malachi: @jamie_mci thanks Jamie! The tutorial just takes you through a very basic scenario to get you started. If you want to try out the keying just create a new show once you're done with the tutorial. I recommend going with the "My Agenda" format. It's pretty simple and lets you try out our virtual background replacement.
Guy Malachi: @paulparsons1981 thanks Paul!
Guy Malachi: @bernardo_mannelli thanks! The content that we offer has cleared rights for use in your videos.
Guy Malachi: @frank_schwarz the content that we offer over the platform has cleared rights. Obviously since you can upload your own content to add to your videos you need to have the rights to whatever you upload on your own.
Guy Malachi: @thombyxbe thanks for the enthusiasm Thom! Much appreciated.
Guy Malachi: @philipferreira thank you Philip! I hope you guys enjoy Showbox, let me know what your thoughts are about it.
Guy Malachi: @guyklr thanks! We have a whole slew of things lined up. In the nearest release we have some features for brands to control their Showbox campaigns. And of course improving our onboarding experience which is currently not good enough. The entire tutorial is going to change. That's just off the top of my head.
Guy Malachi: @cherifmahiedine thanks, I must agree with you :)
Guy Malachi: @camsteffen thanks we'll fix it
Adithya Shreshti: Oh @guy @showbox I literally started jumping around the first time I tried Showbox - thanks to its simplicity in making amazing videos. Cheers to the team behind. And your Gifs :-P looks like you have a great collection of those :-P
Steven Jacobs: @guy @showbox Are videos watermarked for personalized versions?
Guy Malachi: @idanbenporat thanks!
Guy Malachi: @urieli17 thanks Uri (sorry for only replying now, it's been quite crazy keeping up with everything)
Guy Malachi: @normal_ppl thank you Eytan
Guy Malachi: @itamarmula thanks!
Guy Malachi: @sageeb exactly that's the point! Video storytelling is an art form that should be accessible to all. That's what we want to do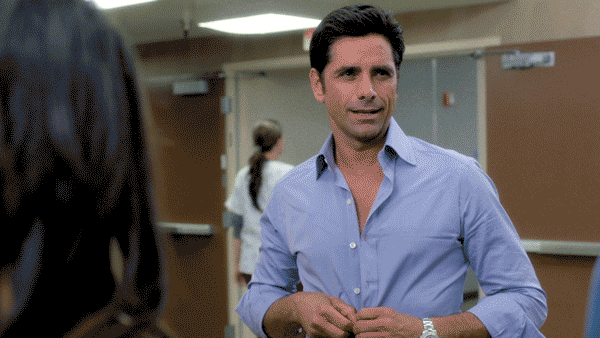 Guy Malachi: @rossdcurrie exactly, video creation should be much simpler!
The "create your own" is a bit more advanced so there is a learning curve. But once you get though it you can really control the video you are creating. Thanks for all the product feedback!
Guy Malachi: @bopfger thanks Boris! We're glad to finally open our doors to everybody.
Guy Malachi: @rossdcurrie @_annacates yea we know, that tutorial will be changed soon.
Guy Malachi: @matthewspurr Thanks Matthew!
Guy Malachi: @invinciblesaad thanks! If the @cloudways team has any questions, you know where to reach me
Cameron Steffen: @guy @showbox Just a heads up. The homepage skips a bunch of slides when I scroll with a touch screen. Looks good!
Guy Malachi: @niron Thanks!
Ross Currie: @guy @_annacates +1 for the tutorial sucking big time. In fact, I didn't even realise it was a tutorial as I was going through it - I just thought this was the actual app and was so incredibly disappointed. It wasn't until the last screen that it says "click next to finish tutorial" (or somesuch)
Guy Malachi: @cosmic_rockstar thank you!
Guy Malachi: @ios_javi Right? It needed to happen. Thanks Javi!
Guy Malachi: @liborvasicek thanks Libor!
We have an API for 3rd party integrations but it's not something that is publicly promoted yet.
If you (or anybody else) is interested in working with our API, feel free to contact me (my contact details are at the top).
Guy Malachi: @dean_ifr there are a lot of plans for future developments (and I mean a LOT :). Currently we're integrated with the big video platforms, YouTube & Facebook. Aside from that we have an API for integrating with 3rd parties that want to use Showbox as a video rendering engine.

Thanks Dean!
Guy Malachi: @gabrielreynard thank YOU for trying it out Gabriel :)
Guy Malachi: @ethan_chernofsky thanks Ethan, so are we :)
Guy Malachi: @vinothjohnpeter Thanks Vinoth! Send me any feedback that you have (my contact details are above in the first comment)
Guy Malachi: @jhtdc thanks Jason! We're most excited about just seeing people create awesome looking videos for whatever their needs are (YouTube stars, businesses, brands). This is something that has always been way too hard to do without expensive production crews and it's about time that "regular" people are able to do it. So our main goal is to give creators everything they need so that they can come out with a professional quality video. Like I wrote in my first comment, brands and publishers are where we're seeing the biggest potential in terms of revenues so premium features will be aimed for them.
Guy Malachi: @_annacates thanks for the feedback Anna. I must say I totally agree, our tutorial is not even close to what we want it be, and definitely doesn't do us justice. We're actually working on improving it (already in development) but since we're a small startup we needed to move fast and get things out there.
As you probably experienced, once you create a show after the tutorial you get to experience much more of the product and its capabilities. Thanks for helping out!
Ethan Chernofsky: @showbox Amazing product, so happy to see it finally hit the market!!
Guy Malachi: @almackin you don't need to install anything to use Showbox. You may have a problem with Flash (ugh). Just try restarting your browser.
The good news is that Chrome finally supports MediaRecorder API so we are in the midst of developing support for that.
Guy Malachi: @einkoenig I'm not really familiar with the Facebook Live API but pretty sure it could be done if there is a real market need for this.
Thanks Jan!
Guy Malachi: @miriamschwab yup
Guy Malachi: @thekyleduck yea, it's a HUGE deal :)



Thanks Kyle!
Guy Malachi: @miriamschwab thanks!
Guy Malachi: @prcary that's our goal! Creating high-quality videos has been way too difficult for WAY too long. That's why Showbox was founded.
Paul Robert Cary: @guy Makes sense! The team at Station12 intro'd me to your product. We love high-quality video (www.findie.me) and Showbox will definitely enable more people to make high-quality productions!
Guy Malachi: @alimirza2k thanks Ali! Showbox is a free service and you can create awesome content and publish it wherever you like. As we continue to develop the platform over the next few months, we'll also begin to offer additional premium features.
Guy Malachi: @kobaiko thanks! That's our plan :)

Guy Malachi: @prcary Thanks Paul! We are laser focused on turning high-quality video creation into something that everybody can do. It's not an easy task so at this point that's the only thing we are putting all our efforts towards.
Paul Robert Cary: @guy @showbox congratulations! This has come a long way since I first saw your site 6 months ago. Have you thought about creating a publisher platform like Medium?
Guy Malachi: @duran_tech thanks Eduardo! We've been working very hard on it, would appreciate any feedback.
Guy Malachi: @mikeeshattuck the rendering time is just a few minutes per video. Since we are based on Amazon servers we can scale our rendering servers automatically in order to keep rendering time down to a minimum.
The following information is related to the job
Quora: Share and grow the world's knowledge--- Product Designer ---Mountain View, CA
Canary: Smart home security for everyone--- Product Designer ---New York City
Buffer: Simple, powerful social media--- VP of Product---🌎
Anchor: Record bite-sized podcasts that anyone can join ⚓--- Lead Front End Engineer ---New York City
PrepScholar: SAT/ACT Prep that's customized to you--- Product Manager ---Boston
MailTime: Go through your email as fast and easy as text-messaging--- Software Engineer ---San Francisco
Transform text & media into stunning videos

Create animated videos with less effort, time & cost

Create a video from any web page

Create a professional video to share your story

Record and share video quickly, in your browser

In-Browser Video Editing Made Easy