Polymail Pro
介绍:The ultimate email productivity app for business
更新时间:2016-12-26 13:38:02
目标网站: 查看详情
Hans van Gent: What does Polymail make so special that I would switch over from Airmail 3, which has been crushing it in productivity already for me? *curious*
Stu: I've been a beta tester for Polymail (macOS and iOS) since the very early days and therefore have seen the evolution of the product to date. Most recently, along with the rest of the beta community, I've also had the opportunity to help the @PolymailApp team with the development of Polymail Pro.

Firstly I'd like to extend my huge thanks and admiration to the @PolymailApp team. They have worked tirelessly and attentively to create what I think is THE best email app ever. The functionality and features combined with the UX is simply unrivalled and when you combine this with the support, innovation and product acceleration you've got a winning combination.

In regards to Polymail Pro, the team have taken the product to a whole new level and made it a serious contender for business use too. The simple fact you can see when your email has been read is not new (Polymail, even in its standard guise actually shows you WHO has read it and how many times) but to be able to see when the links or attachments within that email have been opened (WHEN and by WHOM) is not only very cool but provides rich information about your communications and their effectiveness. Couple this with message templates, calendar integration and the fast developing CRM features and you have a very serious, business tool.

However, if experience is anything to go by that's not where the journey ends, the roadmap on the beta programme grows daily and there is some very cool stuff still to come.

But don't take my word for it, try it for yourself - I know you won't be disappointed! #SeeingIsBelieving
Rui Delgado: I've been a huge fan of Polymail and I'm already loving Polymail Pro. Keep on the good work!
Mufasa: This is an asset to Sales and Business Dev in any industry.
Haksu Lee: The best mail client ever.
Adam: Amazing work by an amazing team. Keep crushing it!
Julie Lim: I LOVE polymail! It's definitely a mainstay app that I have constantly opened on my Mac AND it's an app that's docked in my iPhone (that's how you know it's real...) It has all of these amazing features that I just can't go back to regular email anymore..... #nwts 😱
Rachel Shillcock: I've been a beta tester for both Polymail on Mac and iOS for months now + I have to say - I can't go back to any other email app. If there have ever been any issues or bugs the Polymail team have been hugely helpful in getting them sorted + fixed. On top of that, the feature-set is incredible, the app is wonderful to use and I actually consistently keep on top of my email inbox now.

I've had a chance to beta-test Polymail Pro + absolutely LOVE the features they're bringing here. The basic free version of Polymail is great - but if you're a business owner or do a lot with your emails then Pro is going to help you step up to a whole new level. Link + attachment tracking has been invaluable for me, the message templates are great + I can't wait to see where the Polymail team take this next.

If the level of engagement + features brought out through the beta is anything to go by - Polymail is going to keep on getting better + better.
Brad Ross: Polymail is such an incredible, clean product. Can't wait to try out pro! Thanks Polymail team!
Brad Wolff: It has been so amazing being on the beta for Polymail Pro! The Polymail team is excellent, the Pro package is well worth it (the activity feed, i.e.) and the potential! Thanks, Polymail!
Ryan Collins: It's nice to see an email product being supported. No -- REALLY. There have been so many decent email apps that get good and then go completely unsupported. The user experience is put first, which is really nice.

Everything you expect from a modern email client is there: looks, email snoozing, automatic archiving on send, gmail-style keyboard shortcuts, and both iOS and macOS apps. But then they take the basics over the top with things like notifications when your sent messages are read, automatic contact information scanning (things like social profiles are detected and put on the right sidebar above recent contact history and attachment history).

Then you get into the Pro features, which include attachment download tracking, activity feed for a complete history of email opens and downloads, template emails, and more. Obviously this is more targeted towards business users, and it's completely not necessary to use for personal things. But, it is awesome, and if you have use for those kinds of features, it's worth using.

It still has a couple small bugs, but they're highly likely to be ironed out quickly if my experience with the app for the last few months holds true. It's relatively new software and bugs are bound to happen here and there. The team is fast to fix them and they're constant iterating features, and my experience has been great so far.

Bottom line: If you're a business or a freelancer, Polymail Pro has some really awesome features that take it. grade above everything else I've tried, and you should definitely check it out.
Johan Sjölin: Been using Polymail since January this year and it's literally been the best email client I've ever had.

Before Polymail came along I used Mailbox, which was my first experience with swiping away emails, snoozing them to have them return later and all that magic jazz. I reached my first inbox zero professionally and it felt GREAT. I had full control. Then Dropbox acquired it and brutally murdered it. That created a MASSIVE void. I tried to fill it with Google Inbox (Wasn't satisfactory at the time) and finally I just went back to using Outlook for iOS, which also had some swipey stuff. It was still horrible on the Mac however, so I suffered like a fool.

Then came the sneaky sneaky Twitter campaign from Polymail, an app which showed great promise and that could fill my exact desires. I jumped aboard, and I haven't looked back since. Inbox zero is now easy again. Obviously there have been issues along the way, but I've always felt taken care of to the limit of almost feeling pampered by their support. They care, they truly care, and as long as I still feel that they do, I'll keep recommending Polymail to all of my friends.
Justin Brezhnev: This is THE tool for nonprofit communication!
Niv Dror: Great to see how much progress the Polymail team is making 📧👏
Erik Torenberg: Congrats on the launch, team!
Andrew McPeak: Like many of the other reviewers here I have been using Polymail for a while now. I was honored to be a part of the Beta program for Polymail Pro because it allowed me to see both the unbelievable product they were creating and the unstoppable team behind the software. If we're being honest, polymail could develop a hundred problems tomorrow and I would still stick with it because I know that these developers are customer first, and I know they will act immediately to fix it.

Polymail offers all of the best features of today's best email clients but in the most streamlined way possible. You will never find anything cumbersome about email again. I find myself flowing through emails in no time with all of the shortcuts and snooze options, and have no trouble locating previous emails with a great search function and contact cards. More than once I have had friends and co-workers looking over my shoulder and asking, "how are you doing that?" It's not me. It's Polymail.

To put it simply, this is the best email client on the market.
Jeremy Becker: This is fantastic! Amazing work and congrats on this milestone. Just subscribed to Pro. :)
Ji Lee: Polymail is boosting my mood at work! Love it :-)
Justin Boogaard: This team is the best. They will not stop until they make email an extension of your being.
Brandon Foo: Hi everyone! Thanks to @nivo0o0 and the Product Hunt team for supporting our launch! 🚀

We started Polymail with the vision of creating the most beautiful and powerful email experience for desktop and mobile. Today, we're excited to share the next step in our journey - Polymail Pro!

Polymail Pro is designed for the people who work with email every day. It combines powerful new features like Message Templates and Attachment & Click Tracking with the lightweight, intuitive email experience of Polymail Mac and iOS, so you always have the tools to be productive at work - no matter where you are.

Here's a highlight of the new features launching with Polymail Pro:

📩 Message Templates
⚡️ Attachment & Click Tracking
📈 Real-Time Activity Feed
📲 Auto BCC (for CRM integration)

If you spend time working with email, we'd love for you to try Polymail Pro and let us know your thoughts. Starting today, all new (and existing) Polymail users will receive a two-week free trial of Pro, so you can get started right away! If you decide to upgrade, we're offering an exclusive PH discount for 30% off 1 year, making Polymail Pro just $6.30/mo (annual) or $7.70/mo (monthly)! You can upgrade at https://account.polymail.io.

*** 30% off Polymail Pro: PHPRO30 ***

Of course, this is just the start, and we have a ton of awesome new Pro features right on the horizon. If you want to learn more about Polymail Pro, you can check out our new blog here: https://medium.com/polymail/were...

Thanks again to everyone for your support - the Product Hunt community has been extremely kind to us and we couldn't be more thankful to you all. We'll be here all day in the comments, and look forward to chatting with you! 💌

- Brandon & Team Polymail
Daniel Singer: This is what one of my favorite teams and products I use everyday. Proud to be able to call them friends and a user since the beginning. Since playing with these pro features in the beta I can't begin to attest how are they are and how you should sign up right now.

Keep it lit Polymail.

-REAL TEEN
Michael Lefkowitz: Guess I'll be the opposing viewpoint here. I'm a casual user of Polymail and have been since February. Personally the Pro features aren't worth $72/year to me, and I'm not okay with the Free tier now forcing branding on my emails. I'll be looking elsewhere for my next email client. Best of luck on your launch though.
Pietz Prove: Polymail is awesome. The design language, the active development, the thinking outside the box regarding new features. All of it.

The only thing I dislike is the subscription model for Pro. Call me old fashioned but I think software should have a pay-once price tag and services can be subscription based. That's not saying Polymail Pro isn't worth $9 a month, but I just really don't like subscriptions.
Austin Sandmeyer: THIS IS EVERYTHING! I love Polymail PRO! I've been using it in Beta and have been following it since it's inception a long time ago, and this product, this team, this is what you NEED!! Awesome Job @foolywk, @sasanchez, @shahan312, and @ani_kunaparaju!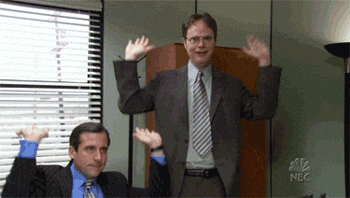 Boris Dus: Such a great product and team. Really enjoy Polymail and look forward for new updates! Congrats! :)
Trooper: @blakefolgado I would like to know this as well! I have an issue that needs fixing! Also would love a promo code!
Yiğit Konur: @foolywk @nivo0o0 I've a Macbook Pro 2015 with 16 GB RAM but still Polymail freezes too much while archiving emails. Is it a known issue or any plan to fix? Otherwise I've to stick Gmail Offline.
Michael Riddering: @foolywk @nivo0o0 Currently doing a lot this in gmail by using Yesware. Any value propositions you have vs. Yesware and also do you support mail merge functionality (ideally with drip campaigns)?
Brandon Shin: @boris_dus Glad you're enjoying it Boris and we appreciate your support! 💌
Brandon Shin: @mmz_chad Thanks for the support Mufasa! 💌
Brandon Shin: @andrieuju Really appreciate the feedback here Julien! Will take a look into the templates, performance and other items! Feel free to ping me at shin@polymail.io if anything else ever comes up! 💌
Brandon Shin: @peterpme Glad to have your support from the early days Peter 💌 🙌
Brandon Shin: @stephenalan Thanks Stephen! 💌
Brandon Shin: @dtewfik Thanks for the support Daniel! 💌
Brandon Shin: @andrewmcpeak Thanks Andrew! We'll work to make sure that first part doesn't happen 😛 That second part is all you 💌 We're just glad we could help here and there!
Brandon Shin: @tom1077 Awesome! Glad to have you with us & can't wait to hear what you think Bi! 💌
Brandon Shin: @grahamkahr Glad to contribute Graham! Excited to continue amping up your workflow 💪
Brandon Shin: @bashomosko Thanks Basho 💌
Brandon Shin: @arlogilbert Thanks for the detailed feedback Arlo! Have noted all of these points down and will bring them up for discussion & work to prioritize them in! 💌
Brandon Shin: @pierre_maas Thanks Pierre! 💌
Brandon Shin: @ibaard We 💌 you too!
Brandon Shin: @bret_prins1 Thanks Bret, don't forget your help in patching these issues! 💌
Brandon Shin: @zentaurus Grateful for the endorsement and we're incredibly excited to have you onboard Héctor and look forward to building Polymail with you! 💌
Brandon Shin: @ktranada I hope Polymail is part of those whispers to your computer 💻 Thanks for the support Kevin 💌
Brandon Shin: @gregstone14 We can't do it without you Greg! And much respect on holding down 3 businesses ✌️You're incredible
Brandon Shin: @tariktech Thanks Tarik! We're lucky to have your support! 💌
Brandon Shin: @mespi Glad we could be of help, and will relay those props to the team 😊 We're honored Mark! 💌
Brandon Shin: @ted_blosser Thanks Ted, appreciate the early support! 💌
Brandon Shin: @rymcol Thanks for the detailed review Ryan! Glad to have you with us, thanks for letting us know about the small bugs as they appear, and excited for what we've got in store 💌
Anatoly Sharifulin: @foolywk great work, I'll try it soon. Please check your ASO, I used search term with typo "polimail pro" and didn't find your app :)
Brandon Foo: @wilparker82 Hey Wil, thanks for your feedback and support! While we definitely focus on adding features that make Polymail better, I agree there's still a few minor things we can address. We're actually working on solving those list issues at the moment, and should have that ready soon! Thanks again, and look forward to your continued feedback! 💌
Brandon Shin: @kenn_richards Glad to hear that, and thanks for your support Kenn! 💌
Brandon Shin: @aooout Thanks Guillaume! We have a lot more planned! 💌
Brandon Shin: @chrisdolle Thanks Chris! We're here to stay 💌 thanks for your support since the beginning 🙌
Brandon Shin: @david_roberto_venegas Thanks for the kind words David! Let us know if there's ever anything else we could do for you 💌
Brandon Shin: @thibeaub12 Lucky to have your feedback Brad! Thanks for helping us build Polymail 💌
Brandon Shin: @zbijelic Thanks Zlatko! grateful for your support! 🙌
Brandon Shin: @mmkg_me Thanks Mikhail! Can't do it without you 💌
Brandon Shin: @jerhinesmith Thanks Justin! We're honored to have you using us since the beginning! Look forward to continue building together 💌
Brandon Foo: @tjapie Thanks so much, Daniel. You're the best! 🎉
Brandon Shin: @saikiranchandha Thanks Saikiran! You rock ✌️ and we're glad you like it 💌
Brandon Foo: @matt_strayer Thanks for the early support, Matt! Appreciate having you with us in Beta. Let me know if there's anything else we can do to help! 💌
Brandon Shin: @viega Thanks John! You've been a tremendous help building out Pro and getting it to the point it is! This is just the beginning!
Brandon Shin: @sean_murray Thanks for the support Sean & for helping make the product great 💌
Jeff Escalante: @foolywk Yep, exactly! Would be great for testing and/or sending small newsletters and invites : )
Sankesh: @foolywk @nivo0o0 Hello Brandon, I've been an early adopter of Polymail and I have managed to absolutely use every feature you've included to boost my productivity as well as my team's. In one of your initial versions you built a cool "Boomerang" like feature which never really kicked off the way it was supposed to. Any thoughts on improving/bringing that back again for the Pro version ?

P.S - Please bring it back :)
Brandon Foo: @brad_wolff Thank you for the support, Brad! We appreciate your early support! 💌
Brandon Foo: @wadewinningham Thank you so much, Wade! We appreciate your support and look forward to keep making Polymail better together! 🎉
Brandon Foo: @charles_cooper1 Thank you so much, Charles! 🎉
Brandon Foo: @tony_freed Thanks, Tony!! 🔥🔥🔥
Brandon Foo: @jtvhk Thanks for upgrading, James! You're the best, and we really appreciate your support!
Brandon Foo: @sam_ayres Thanks so much for the kind words and your early support, Sam! Please let me know if there's anything I can do to help you and your team get setup with Polymail Pro! 👍🏼
Brandon Foo: @haksudol You're the best ever, Haksu! 🇰🇷
Brandon Foo: @camiii Thanks, Camille! 🎊
Brandon Foo: @jrdbacosta @bshins Thank you, João! We appreciate your longtime support and look forward to keep working with you too! 💌
Mike Orren: Scratch the need for contact stalker. Polymail's is pretty good.
Brandon Foo: @a12rj Thanks, Anthony - you're awesome! 🙌🏼
Brandon Foo: @ajm5338 Thanks Adam, really appreciate the support! 💌
Brandon Foo: @bradcoin Thanks so much, Brad! 🎪
Brandon Foo: @gopietz Hey Pietz, thanks for the kind words! Appreciate your feedback on our pricing - right now, we think a subscription model makes the most sense for us. We release major updates and new features every few weeks that we think make it worth it for Pro users! That said, we're happily offering a 30% discount to everyone here, and if you'd like, feel free to email me at foo@polymail.io and I'll see if we can work something out for you! 💌
Brandon Foo: @missrachilli Thanks so much for the kind words, Rachel! Really appreciate having you with us during Beta - we couldn't have done this without your help and support! 🙌🏼
Brandon Foo: @ji_lee Thanks, Ji! We 💌 you too!
Brandon Foo: @danielsing3r Thanks so much for your support, Daniel! We're grateful to have the endorsement of a real teen like yourself! 💌
Steven H: @foolywk is there a beta I can join?
Stu: @foolywk 👍🏻
Brandon Foo: @jessica___lynne We're thankful to have started with you by our side! Thanks so much for your support & feedback, and hope to see you soon! 🎊
Brandon Foo: @megaroeny @nivo0o0 Hey Reony - no problem! We'll keep you posted with updates on Polymail Android, and hope to have you with us soon! 💌
Brandon Foo: @jescalan Hey Jeff, do you mean composing new emails using HTML? If so, no support yet, but we'd love to consider it! 💌
Jeff Escalante: @foolywk Hey Brandon, is support for html in emails on the roadmap at all? Would be amazing if so!
Brandon Foo: @adamdepasqua @nivo0o0 @toeatlistapp thank you for the support, Adam! 💌
Brandon Foo: @jake_dwyer @nivo0o0 thanks, Jake! 😉
Brandon Foo: @shtooova Hey Steven - we're working on Exchange support and should have more updates! 💌
Brandon Foo: @alxkerber Thanks for upgrading, Alex! We definitely will keep you posted with updates on Polymail Windows & Android. 😁
Brandon Foo: @bnjmnlbr @nivo0o0 Thanks Ben! Feel free to send any bugs you've found to me directly at foo@polymail.io and I'll take care of them!
Brandon Foo: @denisjakolic Thanks, Denis! And absolutely - Polymail Windows is on the horizon and we'll keep you posted with updates!
Denis Jakolic: @foolywk what about Windows version? I use your product on my mac but I would love to use it on Windows 10 too. Great work, btw!
Brandon Foo: @_shahedk thanks, Shahed! Can't wait to get the Openvid team onto Polymail! 💌
Jake Dwyer: @foolywk @nivo0o0 these guys have been cranking out updates and features at an amazing pace. Really excited for this new release.
Jessica Willison: Started from the bottom now you're here! Jk. You all started pretty far up ;) Congrats Brandon, Brandon, Shahan & team. Definitely loving the email templates feature. Something I once mentioned to Shahan now in real life - customer feedback at its finest! Much love to you all. Can't wait to see what's next. (p.s. missed ya last night!)
Benjo Libor 🍒: @foolywk @nivo0o0 Congrats, you're on a very good way to become the best email app in the world. I think the templates feature has some bugs, cant save templates. But great great work guys!
Reony T: @foolywk @nivo0o0 still no Android version 😐 I'm a big fan, but I can't use it daily until that happens. I will switch from Cloud Magic when it does 😜
Brandon Foo: @leftynaut Thanks, Michael! Please feel free to keep sending feedback - we really appreciate it! 💌
Michael Lefkowitz: @foolywk Thanks Brandon, that definitely does clarify things and I'll be happy to give this new Free version a chance if that's the case. I can't image I'll be the only one to make that assumption based on the way it's worded on your pricing page though. Cheers.
Brandon Foo: @mrkevinhype Hey Kevin, thanks for the kind words! For now, we've decided to move Send Later into Pro, but feel free to hit me up at foo@polymail.io and I help you out for being an early supporter! 💌
Alex Kerber: @foolywk @nivo0o0 CONGRATULATIONS! Windows and Android app and I know you guys will take over the email market! Already using Polymail now for over a year and just started with the pro version.
Mike Orren: Also, on Mac, seems to depend on native Calendar app. Would be nice if it just communicated directly w/ Google Suite Calendar.
Adam D.: @foolywk @nivo0o0 YEAAAH! Congrats from @toeatlistapp
Brandon Foo: @heatherhuhman Hey Heather, thanks for the kind words! No specific timeline on shared inboxes quite yet, but you can look forward to new team-oriented features in Polymail sometime next year! 🙌🏽
Brandon Foo: @kevinohlsson Yes! Polymail Android & Windows are both on the roadmap - we don't have a specific timeline for the quite yet, but we'll keep you posted with updates! 💌
Brandon Foo: @leftynaut Hey Michael, thanks for the feedback! Totally cool if you don't feel like upgrading to Pro quite yet, but make no mistake - the Free tier will *not* force branding on your emails. It's just calendar invites and link previews that contain the Polymail logo on the Free tier (just like they already do). Hope that this helps to clarify, and please let me know if there's anything else I can do to help!
Steven H: @foolywk @nivo0o0 but no Exchange support? 😂
Reony T: @foolywk @nivo0o0 sweet man thank you! I know it'll make plenty others happy too. Lots of people I know are switching to Android because of Pixel Phone
Brandon Foo: @daniel_schwartz Hey Daniel, thanks for your longtime support as an early Polymail user! I appreciate your feedback on how we can can improve, and we'll be working hard at making sure those issues are addressed as soon as possible. Thanks again, and look forward to seeing you around! 💌
tom meagher: @nivo0o0 So... do you like Polymail or Hop (posted a few days ago) more?!
kevoh: @foolywk Will Polymail expand to support win10/android sometime in the future? That's an untamed market rigtht there
Johan Sjölin: @foolywk :partyparrot:
Brandon Foo: @sjolus Thank you so much for the kind words, Johan! This really means alot to us. We look forward to keep pampering you (and all our users)! 👶🏼
Brandon Foo: @sinbols Thanks for the support, Sinan! 💌
Brandon Foo: @dill_sl Thank, Dillon! Appreciate you coming to the talk!
Brandon Foo: @josipbud Thanks, Josip! We 💌 you too!
Brandon Foo: @justin_brezhnev 🙌🏼
Brandon Foo: @vladzima @sasanchez Hey Vladislav, sorry to hear you've been having issues. Please feel free to email me directly at foo@polymail.io and we'll get this sorted out for you. Thanks!
Brandon Foo: @ludvigberling Thanks so much, Ludvig! Your support is truly appreciated!
Brandon Foo: @stuartfiszzon Thank you so much, Stu! We're lucky to have your support and look forward to continue making Polymail awesome with you! 💌
Sinan Bolel: @foolywk @nivo0o0 CONGRATS!
Brandon Foo: @iamjbecker You bet!! Feel free to send your mailing address to foo@polymail.io! 💌
Jeremy Becker: @foolywk Amazing!!! Does that honour come with a 'Polymail First Customer Sticker'? 😂 :)
Shahed Khan: @foolywk Team Polymail has been crushing it. need to get our team on this!
Brandon Foo: @finlaysonconnor Thanks, Connor! 🎊
Brandon Foo: @iamjbecker Thank you so much, Jeremy! You're our first customer! On behalf of the whole team - we appreciate your support! 💌
The following information is related to the job
Quora: Share and grow the world's knowledge--- Product Designer ---Mountain View, CA
PrepScholar: SAT/ACT Prep that's customized to you--- Product Manager ---Boston
MailTime: Go through your email as fast and easy as text-messaging--- Software Engineer ---San Francisco
SeatGeek: Upload your tickets and get paid--- Software Engineer ---New York City
Juicero: Healthy living made easy & accessible through technology--- Lead Frontend Developer---San Francisco
eero: Blanket your home in fast, reliable WiFi--- Product Manager - User Engagement---San Francisco
Simple, beautiful, powerful email for iOS

A simple, beautiful email client for Mac and iOS