ZCast
介绍:Live interactive podcasting with your Twitter followers
更新时间:2016-12-24 09:44:17
目标网站: 查看详情
[deleted user]: Hi everyone!

My name is Farhana, and I am the Director of Communications of Zula.

We all had quite a lotta sleepless nights as we worked on ZCast. I'd say it was all well worth it.

We're pleased with this first version of ZCast, and can't wait to hear your thoughts!
Ben Lang: Congrats on the launch! Looks really exciting.

How did Zula become ZCast? What made the team decide it was time to move on and try something new? How long did that process take? Tough questions, but always super interesting.
Nachum Kligman: As a Podcaster myself I can honestly say that this app is what has been missing in the market. Never before has creating a distributing a podcast been so easy and so much fun! And what a great team behind the App! Very much looking forward to their success!
Nir Ben Yona Shein: I may or may not sound like a badly broken record, but I truly LOVE this app, not to mention the simplicity, implementation and the beautiful UI that is both user-friendly and easy to navigate. Kudos to the great Zcast team and good luck!
Dave Weinberg: After months of @hilzfuld talking about ZCast, I'm glad to finally see it on here. Good luck!
Royi Benyossef: Love the concept and the site is sleek but... can i ask for a way to share my future casts? so that people could tune in?
Liat Mordechay: Happy to see it live. I used the beta version of it and I must say I was so impressed with the power it provides. @hilzfuld any plans to grow on top of other platforms other than @twitter ?
Bram Kanstein (@bramk): Very cool new app by @hilzfuld! ZCast is a new way to podcast, simply choose a topic and you're ready to broadcast. Or if you prefer, you can schedule a cast for a later date. You can even invite people from your Twitter network to cast with you, and group-cast to your collective followers.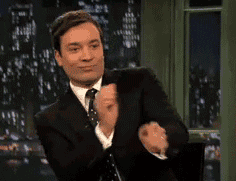 Avi Zuber: Got a sneak preview of this a little while back, very excited to see what content pops up from the ZCast community. There is a great team behind this product. I'm an Android user, so casting for me... yet. ;)
Mitch Schneider: Finally an app built for me. Whether in my house, the office or on the go - I can now podcast from anywhere with amazing sound quality. I am excited to finally bring my podcast ideas to life.
Naomi Goldberg: looks great. Is an Android version in the works?
Uri Eliabayev: Really love the UI! The guys in Zula knows how to build great products :) looking forward for the android version.
[deleted user]: Please don't be shy to let us know your questions or concerns <3
Marna Becker: I remember hearing about this in it's early stages. Good luck Hillel, Farhana, and the rest of the Zula team. Excited to see folks like Yakov Lehman from Wisdom Tribe doing his thing here. Love that this is accessible to one and all. Enjoy the launch and congrats!
Deandre Durr☀️: This lowers the barrier to enter the podcasting world
Jonathan Caras: surprising that this was the first real app to make it easy to start an online radio show. will be interesting to see what content this platform attracts
Clark Valberg: @hilzfuld wow this is a next level format. I love how low barrier of entry it makes broadcasting. Awesome work man!
Hillel Fuld: Hello Hunters,

We've been working toward this day for the better part of a year and super excited it's here.

Podcasting has been something I've personally wanted to leverage for the past five years but every time I tried and started podcasting, I quickly stopped because it was just too difficult. Studio, equipment, the need to be in the same place at at the same time.

That's how ZCast (http://ZCast.co) was born. We used existing Zula tech to enable anyone to podcast from their iPhone or our web app! Literally a ten second process.

Define the topic, invite your co hosts, and go live! Then watch the magic happen. Your hosts' collective followers can jump in, listen, "like", comment and interact!! That's it. You are podcasting with friends.

So excited to see what the Product Hunt community thinks. Thank you to the PH team for building this platform. Team Zula spends hours here daily and we are honored to be here!

I am hillel@zulaapp.com if you have any questions or comments you want to send me privately. @Hilzfuld on the Twitter :)
Shari Wright Pilo: I beta tested it with my 11 year old Tween! We both thought that it is a platform that she could use. She can feel comfortable speaking to her peers about topics that are on their agenda and bring in friends to the conversation. Easy, friendly, and beautiful app! Wishing the team success and we will let you know when MJ's first ZCast goes live!
Alex Bouaziz: @hilzfuld introduced me to Zcast a few weeks ago and I have been hooked ever since. @bentossell @rrhoover its maybe time to start making some weekly podcasts on Zcast :)
Chez Ackerman: Seems like a really nice app. Love the UI, love the concept. Looking forward to giving it a try!
yoav hornung: I think the most interesting thing about it, is that it makes people feel more comfortable when talking to an audience (as opposed to video casts..) this way you can be in your underwear under a blanket and talk technology, tell stories etc..
I really believe that this fact will make more people comfortable when talking to strangers.

It looks beautiful and promising, I just subscribed to a few Zcasts.

Good luck Zcast team!
Ben Tossell: Would be cool to have a video on the landing page showing how the app works...

Bit concerned that the sign in with Twitter straight away asks for permissions to post tweets from me (less bothered) and 'Access Direct Messages' (which is what bothers me) - some explanation around why you need certain levels would be awesome.

Collaborative podcasting is an interesting concept and have been speaking with a company in a similar space.

As the rise of the live-streaming era is growing and the camera-shy audience are skeptical, then this could certainly be a great alternative.

Do you plan on getting great curators on board to host things like Y Combinator Office Hours etc etc?

Whats the strategy for growing this?

Do you also think that we will all eventually just accept that we will be on a screen? I never liked to do live video but as the increase of video calls with people, amazing products like @blab etc, I have been on screen more and more - it bothers me less now.

This also is slightly similar to Unmute (although the focus there is on calls) by @JustinSpraggins

Really excited to see where this goes and what new awesome (and terrible) podcasts come from it :)

@HilzFuld

(He's a friend and has always been really helpful so hope this helps you)
Yair Kivaiko: Great UI, and a new way to podcast live. I feel like this might be the next step for podcasters. Loving this!
Ouriel Ohayon: Congrats. was wondering when someone would launch something like that
Benjamin: @hilzfuld @stringstory and I were talking about a way to record our geek out sessions. This might be it 😊👌🏼
Ben Tossell: @hilzfuld @yoavush or naked.
Hillel Fuld: @bentossell @yoavush :)
Hillel Fuld: @yoavush Thank you sir. You nailed it!
Josh Muccio: @razyalov yes, please let me know! Would love to have a scheduled time where people can listen to an already produced/edited episode. For us, we'd rather record live via Blab or Periscope. But a place to stream the edited episode we don't have yet. Perhaps I can hack something together ;)
Hillel Fuld: @joshmuccio I'd love nothing more!!
Josh Muccio: @hilzfuld @zulaapp super interesting! We just announced that we'll be recording future episodes of https://thepitch.fm LIVE on @shaanvp's http://blab.im is there any way I can broadcast a pre-recorded episode on ZCast on the day we first publish? My preferred use case for this would be to broadcast the final edited version on ZCast so we can interact with listeners on the day we publish to our existing RSS feed.

It'd be a great way to interact with superfans of our show. We find that most people use podcasts as a DVR on their phone. So people don't typically want to listen in live, UNLESS they are a superfan. And we've been looking for more ways to interact with our most dedicated listeners.

Anyways, good luck team! I wish you the best and hopefully we can work together.
Paul Curran: @hilzfuld @zulaapp stoked for this, finally I can see myself podcasting, looking forward to using it! Great job!
Ben Tossell: @hilzfuld so come on then. spill the beans.

Whats the strategy for growing here?

Do you think the ever growing implementation of faces on screens will impact this? (I don't think so) - like I said, you can do this naked. It's a different Blab if that happened there.

What use cases do you see here and what use cases have users brought to your attention that you didnt even think about?
Hillel Fuld: @benln Yea, tough questions indeed, Ben. We came up with Zula and launched at Disrupt SF, won the audience choice award and launched on stage. We then raised from Microsoft Ventures and other amazing VCs and angels. But we were in the team communication space. Slack arrived on scene and the talented @stewart created a super compelling product that we would be crazy to compete with. So we took our audio tech and repurposed it for ZCast. Instead of team conference calling, how about group podcasting? Or Groupcasting!
Chaya Cooper: @hilzfuld @itsruback @farhanarahman Do I rate a personal notification too? ;-)
Borja Rojano: @hilzfuld @shaanvp do you plan to offer RSS feed so people can upload their shows to podcatchers?
Raz Yalov: @tapefinder @shaanvp thanks. To answer your questions:
a) recording is in the works. All casts are already being recorded and archived. As soon as we expose this feature, each ZCaster will be able to decide if to publish their recorded casts to the world or not.
b) I think that Audio and Video are not competing. This is like saying that Radio and TV are competing. They serve different parts of people's time during the day, and are also targeted at different kind of talent on the creation side. I always like to say that I have a face for radio... ;-) With all the respect in the world to the other personal broadcasting solutions out there, what we are trying to do is focus on becoming a podcasting platform that will enable all levels of creators from amateur to professional podcaster to have a platform that solves all of the issues both on the creation side (feeds from multiple guests, recording in front of a live audience, distribution to your network, discovery etc.) as well as slowly but surly building the best Talk Radio/Podcast player out there for years to come.
Brandon Uttley: Thanks @hilzfuld
Hillel Fuld: @sdrzn We love Unmute, follow them closely. It really is a question of focus. Their limitation on time is a good indication of their focus as a company. We have had ZCasts on launch day that lasted an hour long. A full fledged podcast. But in any case, you will see soon, with our upcoming releases, how ZCast aims to become the ultimate podcasting platform with all the implications.
Hillel Fuld: @tapefinder @shaanvp We love Blab but audio and video are two very different animals. Also, here you can invite more people to join the conversation. Lastly, wait to see what's coming and you will understand that the two platforms are very different in terms of focus.
Hillel Fuld: @brandonuttley All those are coming soon and much more!
Hillel Fuld: @tapefinder We spent months optimizing the audio quality and while nothing can replace a studio and expensive equipment, try ZCast, I think you will be surprised.
[deleted user]: @nzieber Thank you Nick! We spent a lot of sleepless nights on this!
[deleted user]: @jacobovitza Thank you very much Andre! SO glad you like it!
Raz Yalov: @joshmuccio @hilzfuld @zulaapp @shaanvp I feel like we have the same view of things. We think that the ability to record a podcast "in front of a live audience" is for the super fans as well as for boosting the energy of the podcast, and making it interactive. Yet we agree that most listeners will listen to it as if on a DVR. There is a reason why all the late night shows are recorded in front of a live audience to get that right energy.

We hope that in the future most people will find that ZCast is the best platform to both record as well as share your podcasts, but for now, we are focusing on the live side of the creation, and while all podcasts are recorded, they will be made available for the host to publish are discard in an upcoming update to our product. We will keep you posted.
Mike McCue: @hilzfuld @zulaapp congrats on your launch guys!!!!!
[deleted user]: @hilzfuld We got an amazing community here.
Hillel Fuld: @ljgrohn exactly 😄
[deleted user]: @tribaling Woah, those are phenomenal ideas Elia- and I'm not just saying that! Copied and pasted that onto my notes for the next team meeting!
Hillel Fuld: @tribaling The ability to add guest speakers mid-cast will be available in an upcoming release.
[deleted user]: @ljgrohn Yippee!!! :-) @hilzfuld
[deleted user]: @tribaling Yep! You got it!
[deleted user]: @tribaling Soon! :-)
[deleted user]: @scottseligman Thanks for your feedback about the chat box. I'm letting the team know in our followup meeting. So glad you're enjoying ZCast!
Hillel Fuld: @scottseligman Thanks man! Interestingly enough, many people shared your sentiments when it came to using the word "podcasting" because they also found it limiting. I guess we should trademark "ZCasting." ;-)
Hillel Fuld: @tribaling You nailed it Elia!!!
Alexander Khanukov: @hilzfuld Can't wait to try it. I launched my first Podcast last year and had to learn everything from the ground up. Would have been great to use this product then. Look forward to trying this out and using it for a couple different shows. No friction, no problems! @zulaapp
Hillel Fuld: @ljgrohn Thanks a lot man!!! Awesome!!!
Lucas Grohn: @hilzfuld Been listing and participating for the last 30 minutes. Loving this!
Hillel Fuld: @ljgrohn It's something for everyone. Human to Human. Many to Many. People can now create podcast-style content without having to be in the same room, and without having to purchase fancy equipment or software. All on mobile. And all about breaking the barriers to broadcasting.

Looking forward to the ZCast with your wife!
Lucas Grohn: @charleswiltgen I think she means the update has been submitted to apple for inclusion on the app store. You can't make changes on the client side without their approval. Is that correct @farhanarahman ?
Lucas Grohn: @afhill when the recording aspect is released, are you going to do something like channels where people can link to for their past content?
Elliot Volkman: @farhanarahman hi there, really like the platform! Is there a way to record these and export them after the fact?
Hillel Fuld: @shifragoldberg Thanks for your feedback! Not sure about the record of most upvotes, but it would be great to join those ranks.

Noted your suggestion on reassurances.

We're confident that the novelty won't wear off anytime soon, due to the simplistic nature of ZCast. It lowers all barriers to entry into podcasting. Not everyone is comfortable going on video at all times. But with audio-only, sure, why not? Anyone can cast away in their PJs.
Hillel Fuld: @ram_rayavarapu Few possibilities on the "Waiting". That meant you were waiting for your co-host to accept the invitation. They received the link through Twitter, as well as a push notification if they downloaded the app. If they would have accepted, they could have been in the cast. Perhaps they needed some more time (assuming the invite didn't come as a surprise.)

I'll let the team know of the bug you just mentioned. Thanks!
Hillel Fuld: @brett :) Start casting! What am I paying you for?
Hillel Fuld: @bennyshaviv Neither can we! Looking forward!
Hillel Fuld: @marnabecker :) Thanks! A lot of amazing people signed up, we're stoked.
Hillel Fuld: @frank_meehan Thanks a lot, Frank!
Hillel Fuld: @amroshahbari Thank you! Great idea!
Hillel Fuld: @ryabrams Thanks a lot! A lot of people are asking about Android. We're on it. @farhanarahman
Hillel Fuld: @eytanlevit Thanks man! ZCast is for everyone. People with existing podcasts will soon be able to migrate their content, if they wish. Others can start fresh.
[deleted user]: @ryabrams Thank you Ryan! For now, Android users can enjoy the web version on their devices, but yea, gonna do Android next. We are talking about integrations, still too early to share any updates on that front. We're a tiny team that only appears large. ;-) @hilzfuld
[deleted user]: @amroshahbari Thank you very much! So glad you liked it! Interesting suggestions you listed there. I'll share it with the team! @hilzfuld
[deleted user]: @frank_meehan Thank you so much! Awww! It's simple- but a LOT of work went into it!
Craig Stanford: @farhanarahman @hilzfuld As far as active participants I agree as the commenting becomes unusable and is just a stream of visual litter after the 1st 100 or so people. Passive listeners less so, but again BIG live events will be for only the top 1-2% of professional podcasters or celeb-types.
Chedva Kleinhandler: @farhanarahman @hilzfuld after writing this I saw all the info I was looking for is right there at about.zcast.co.
Great job!!
Hillel Fuld: @craigstanford What Farhana said :)
[deleted user]: @kim Thank you!
Hillel Fuld: @chedvak The new site has everything on it. And yes, that feature is on the roadmap. Thank you!!! :)
Hillel Fuld: @ramgangisetty @farhanarahman thanks so much!
[deleted user]: @chedvak In a later version, you will be able to choose to have private casts, which you can share the link to selected people. And everything is ever-evolving. :-) Any particular piece of info you're looking to add? @hilzfuld
Hillel Fuld: @nadavreis thank you thank you!
Hillel Fuld: @kim thanks so much :)
[deleted user]: @shashwatpradhan :-) @hilzfuld
Kim: @hilzfuld 👏🏻👏🏻👏🏻👏🏻👏🏻
Shashwat Pradhan: @farhanarahman already got it the moment I saw it on @hilzfuld's Facebook. The UX seems great so far.
[deleted user]: @shashwatpradhan Thank you! Please give ZCast a try and let us know your feedback! It will mean so much to us.
[deleted user]: @bennyshaviv Thank you so much! And we can't wait to hear your thoughts!
Yair Kivaiko: @charleswiltgen You gave great examples of live video streaming tools. This is a different kind of tool and as most tech blogs actually called it a podcast tool, I feel ok using the term myself
Charles Wiltgen: @kobaiko The product either makes podcasts or it doesn't, and (at least currently) it doesn't appear to.

That makes it a live streaming solution competing with other live streaming solutions, at least one of which is under "Similar Products" on this page. I assume no malice in their positioning, but it sure is confusing to use the "p" word when it can't do that.

If you're interested in doing a live broadcast and then repurposing the recorded result into a podcast episode, there are a bunch of great solutions for that including Blab, Periscope, Google Hangouts, and YouTube Live.

Blog Talk Radio is an example of a product whose purpose it do live broadcasts and turn the result into podcast episodes, and it appears that's what ZCast may be shooting to be.
[deleted user]: @weinberg81 Thank you very much, Dave! Looking forward to enjoying your casts! @hilzfuld
[deleted user]: @nadavreis Thank you! Please let us know your thoughts after playing with ZCast. You can use the web version if you use Android. :-)
Ben Tossell: @craigstanford not saying to have it as a tutorial video but would be cool to see it in action on the landing page
[deleted user]: @craigstanford More than 1000 in real time would be noisy. It also happens to be the limit of Twilio. I'll pass your feedback about getting back home to our team right now. @hilzfuld
[deleted user]: @ratomorphism Thank you Meir! Please play with ZCast and let us know your thoughts on it!
[deleted user]: @ramgangisetty Thank you! Will be sure to let our Designer know! :-) @hilzfuld
[deleted user]: @marnabecker Thank you very much babe! XOXO!
Craig Stanford: @bentossell @blab @justinspraggins @hilzfuld Adding unnecessary friction like a tutorial video is unnecessary. Maybe little FTUX prompts? The app is so intuitive, just touch "Start Casting" and give it a whirl.
Eric Cogan: @farhanarahman @madcapslaugh Well there is Spreaker which allows for live audio broadcasts, but this looks great. Nice work!
[deleted user]: @yonim78 Well hello Mister Mastermind behind Vodio! You're for sure an awesome speaker yourself, and I'm sure your solo casts will also be enlightening! Let us know your thoughts! @hilzfuld
Yair Kivaiko: @charleswiltgen That is what I meant when I said "New way". I do agree that, at least for now, it's not a classic podcast arena, but more of a new beast in that area
Charles Wiltgen: @farhanarahman Developers don't need "final okays from Apple" to support recording — all app developers can do this.
[deleted user]: @alonnir Thank you for your good wishes! Please let us know your thoughts after you play around with ZCast. There is an iOS and web version. @hilzfuld
Charles Wiltgen: @kobaiko There's no such thing as "podcasting live", since podcasting is an on-demand medium.

This is a broadcasting product like Periscope, Blab, Meerkat, etc. — all good things, but it's definitely not a podcasting solution. Anything you create will not appear in podcast directories, people won't be able to play the content in podcast players, etc.
yoav hornung: @razyalov hehe, count me in! Onesie fits being in your "zula" while zcasting ;)
Brett Petersel: @farhanarahman @hilzfuld congrats to the two of you (xoxo)
[deleted user]: @brett Yo, where's my congratulations, what the heck? Let us know your thoughts! @hilzfuld
[deleted user]: @mitchschneider And we are looking forward to tuning in!
[deleted user]: @thepaulcurran Thank you so much Paul! You were fantastic!
Ezra Mosseri: @hilzfuld @benln Will definitely need to try this 'groupcasting'-- very interesting!
[deleted user]: @jzfinn Feel free to enjoy the web version for now though, Jeremy! :-)
[deleted user]: @coolbearcjs Lowering barriers by making it audio only. Not everyone is comfortable to go on video. :-)
[deleted user]: @ourielohayon Thank you! Right? So simple in theory!
[deleted user]: @niron Thank you very much for your praise! Means a lot coming from you, cause we all know you know your stuff!
Hillel Fuld: @farhanarahman @zolihonig great feedback! And yes, we want this platform to be THE platform for podcasting!
Raz Yalov: @royiby This is a great idea. Will make sure to add it really soon.
[deleted user]: @zolihonig We are in talks re. integration, no final answer yet. And thanks for your UX feedback! Letting the team know! @hilzfuld
Raz Yalov: @yoavush we totally agree with you and this was one of the main reasons we chose to focus on audio only. We think that when people have something important to say, video can get in your way! This is why podcasts are so cool to listen to. It is also amazing to learn that people are consuming more than 24hrs of online content per day! because they are multitasking. And audio is the perfect way to multitask. I think you just gave me an idea of the best giveaway for our loyal users: ZCast Onesies so you can ZCast comfortably... 😎
[deleted user]: @hilzfuld @craigstanford Yep!
Hillel Fuld: @craigstanford Nailed it!!
Hillel Fuld: @gabrielreynard thanks so much!
Hillel Fuld: @avishayovadia Gosh thank you so much for saying so. I was so nervous. So happy you like it!
Hillel Fuld: @clarkvalberg I can now retire. Clark likes our product!!
[deleted user]: @chzki_frenkel Noooo, you're awesome! :-)
[deleted user]: @royiby You can schedule the casts. :-)
[deleted user]: @gileyal Only live for now. Recording has been built, but we are waiting for the final okay from Apple. Hard to tell who the most active ZCasters are at the moment. :-D
[deleted user]: @clarkvalberg Wow- thank you so much Clark! @hilzfuld
[deleted user]: @madcapslaugh I know, right? Many of our beta users messaged me saying that they are surprised something like this wasn't created before.
Shy Rosenzweig: @hilzfuld cheers
Hillel Fuld: @shyrosenzweig you can use it in the web browser on android perfectly. App coming soon.
Raz Yalov: @bouazizalex why weekly when you can have daily for the same price?
Bob Rosenschein: @farhanarahman Great day, Farhana!
[deleted user]: @afhill Recording will be unleashed soon. Just needing the final okay. It's already built, and all we need to do is press a button!
Hillel Fuld: @itsruback @farhanarahman I will personally notify you!
Yonatan Ruback: @farhanarahman @hilzfuld You guys rock! How is it possible to get notified when an android version is available?
[deleted user]: @bentossell Thank you very much!
[deleted user]: @dredurr Heck yea! Thanks for picking up on that!
[deleted user]: @tamir_eden Thank you so much for your support, Tamir! @hilzfuld
[deleted user]: @roypovar Oh we're sure it would! We're already excited to tune in and hear your stuff! Best of luck to you! (And wish us luck too please!)
Hillel Fuld: @tamir_eden I really hope so. So much hard work went into this. And love and tears. Thank you for your support. Means the world to me!
Hillel Fuld: @liatmord @twitter Absolutely! Twitter is just the beginning! We want to make this the default podcasting platform for everyone, not just Twitter users! Liat, thank you for all your support. We wouldn't be here without you!!
Hillel Fuld: @afhill Recording is right around the corner. Submitted to Apple already! We love Blab so much but this is very different because first and foremost, this is for the 98% of people not comfortable with live video. This is like a talk radio show. Audio, many to many. Would love your take on it. Take it for a ride!
Hillel Fuld: @avizuber Yes you can!! Use the browser from http://zcast.co! Thank you so much for your support my man!
Hillel Fuld: @dredurr exactly our intention!!
Hillel Fuld: @bentossell First, we are definitely going after the low hanging fruit of those already podcasting and wanting to, but then we want more mainstream audiences going live and sharing their thoughts together, Think a panel. Or a roundtable! Or next-gen talk radio!!
Hillel Fuld: @thepaulcurran @zulaapp Thank you much, sir!
Hillel Fuld: @shari_pw You are amazing! :)
[deleted user]: @shari_pw You rock. <3
Shari Wright Pilo: @farhanarahman @naomilgoldberg We are android phoners but we have an iPad! #givemeandroid
Hillel Fuld: @bentossell @bouazizalex God yes. Please yes.
Ben Tossell: @hilzfuld @bouazizalex ive been considering it. That's why I started the weekly roundup on medium. Maybe this will be next step
Yair Kivaiko: @hilzfuld <3
[deleted user]: @bouazizalex @hilzfuld @bentossell @rrhoover We can't wait to see what you cook up! Will for sure tune in!
Hillel Fuld: @kobaiko And I am loving you, sir.
Hillel Fuld: @bouazizalex @bentossell @rrhoover That is quite literally my dream.
Hillel Fuld: @urieli17 thank you, Our designer Michelle Reyes is an ABSOLUTE rockstar!!!
Yoav Vilner: @hilzfuld i think you just might :) Looking forward.
Hillel Fuld: @jzfinn thank you very much for that. We are super excited!
Nachum Kligman: @hilzfuld will do! I'm digging in!
Hillel Fuld: @arielcohen Thank you so much for that. So much hard work and only now exhaling for the first time in months!
yoav hornung: @bentossell @hilzfuld hehe. and also imagine the crowd is naked, always helps!
Hillel Fuld: @kligman And what a great podcast you have! Can't wait to see what you do with this platform! Add me as a co host whenever!
Hillel Fuld: @nadavweinberg Twitter is just the first implementation. Others are coming soon but the Twitter API is comfortable to work with and those who have built up their following automatically have listeners to their podcasts. No need to start again and deal with the empty room syndrome!
Ben Tossell: @hilzfuld can't to see some ZCast famous people... Maybe I should start doing it.

Move over Vine Stars, Snapchat Stars.... time for ZCasters

What audience are you primarily going after?
Hillel Fuld: @omrishabi Invite me in as a co host!!
Hillel Fuld: @yoavvilner The way I see this evolving is there is text, there are images, there is video, and now there is ZCast! A new platform for audio content, production, recording (coming soon), and distribution all in one place. Might I go all out and say "Youtube for podcasts"?
Ben Tossell: @farhanarahman congratulations :)
Hillel Fuld: @bentossell For starters, enterprise! Earnings calls! Never thought of that and several VCs loved it for that. CEO and employee calls. Take real time feedback from your employees. The low hanging fruit is journalists and bloggers who are already podcasting and have to jump through hoops to get it done. The think educators, Think marketers. Think any human being who has an opinion on anything but the barrier to sharing it was just too high. Barrier? Gone!
[deleted user]: @bramk Thank you Bram!!!
[deleted user]: @naomilgoldberg We wish we could have launched both iOS and Android together. But you know... sometimes things get limited in startup life. Don't worry though, we're on it!
Hillel Fuld: @chzki_frenkel thanks dude.
Hillel Fuld: @naomilgoldberg Is the pope catholic?? :)
Hillel Fuld: @bentossell @blab @justinspraggins you sir are the best! Our focus is definitely high quality content and we are speaking to podcasters and people who always wanted to podcast (like yours truly) and just couldn't because of the barrier. Great feedack!
Hillel Fuld: @chezacke thanks for that, sir.
The following information is related to the job
Honor: Home care built for our parents, and you--- Software Engineer ---San Francisco
Juicero: Healthy living made easy & accessible through technology--- Lead Frontend Developer---San Francisco
Quartzy: Free lab management platform--- Data Scientist, Analytics ---Palo Alto, CA
Quora: Share and grow the world's knowledge--- Product Designer ---Mountain View, CA
SeatGeek: Upload your tickets and get paid--- Software Engineer ---New York City
Canary: Smart home security for everyone--- Product Designer ---New York City
Record bite-sized podcasts that anyone can join ⚓

Broadcast LIVE audio calls from your phone

Podcast from iOS, no PC needed

Share stories, using your voice

Reimagining podcasting & audio messaging

Simple way to capture and share your voice instantly

The future of social audio from WNYC