Startup Launch List
介绍:A​rticles you need to read before launching a startup.
更新时间:2016-12-24 03:41:53
目标网站: 查看详情
Divyansh Patel: Nice Work! @williamchanner. It was much needed for all the new startups!
andrew konoff: I like that you've cordoned articles off by company stage, but I think you need to go further if this is to actually be valuable for someone who's trying to build something new.

1. The articles in the sections i chose are really inspirational, but really low on actual content, and seemingly unsuitable for the problem at hand. It's hard to say what a new founder gains from reading Stewart Butterfield's post-product, post-traction words to his paid employees.
2. There are some canonical works here, but part of showing a canon also means not treating its writers with kid gloves - I'd love to see a way to criticize and put in perspective the works that are here, and to fill in the gaps and other disparate experiences with works that aren't listed.
3. I'd love to see summaries of these articles. A title and a name reinforces the insanely dumb startup tradition of following someone's words to walk off a cliff - as long as the speaker has sold a big company in the past. (see: Bighead's ascension in Hooli in Silicon Valley for an exaggerated example).
Mathias Adam: Very helpful! Thank @williamchanner
Terry Xu: Great idea and design. I can confirm this is useful. A lot of my friends who are new to startups don't know where to start and came to me for advices. The questions and misunderstandings they have are quite similar. I was just like them when I first learned about the topic. A "guided tour" like this can really help people ramp up. So I don't have to explain what's MVP over and over :-P, and can jump right into assumption validation which is the fun part.
Danny Fiorentini: And with my vote - welcome to the 1,000 up-vote club! Thank you for a really cool product!
Jorik: Really love all the designs from the Panda.network. How did you all (the team) connect and built this?
Esteban Contreras: This is very cool @williamchanner
William Channer: When I first got into tech, I remember my friend saying, "Make sure you read all of Paul Graham's essays." This little app sort of follows that thought. It's a place where you can read essential articles from respected folks like Jason Fried, Derek Sivers, Brad Feld, Mark Suster, Sam Altman, Fred Wilson etc. It's an attempt to unearth those classic pieces. Big thanks to the following for making great suggestions: @ahmetsulek, @kylebragger, @vadimshpakovski, @imcatnoone, @sleinadsanoj, @jasonfried, @sivers, @bfeld, @justinkan, @noahkagan, @randfish and @hnshah.

BTW - feel free to suggest articles that should be included. It's a growing list, this is just the start. You can suggest right here https://docs.google.com/forms/d/...
Saijo George: This is awesome, great work you guys.
Leila Banijamali: Love this resource! Thanks for putting it together @adrienleb, @twnsndco, and @williamchanner!
Lee Kennedy: Nice, there is so much content out there it is hard to point somebody in the right direction, really smart idea, with lots of potential.
Leo Bassam: Guys, the link to the doc is not working
Matt McPheely: Beautiful, simple, and fantastic resource. Thanks for doing this.
Demircan Celebi: I think Start Reading button needs to be a different color to emphasize call-to-action, I really could not see it and understand what to do in the first page. I think you could start directly with the second page. Other than that, thanks for the list, looks delicious!
Tigran Hakobyan: Awesome guys!
Mark Marchenko: It is really great! I am working on a similar tiny product, just with another topic in mind, and yours is an example for me of a great UX design and a lot of inspiration. Such a nice job, thank you guys!
Jon Butterfield: Great tool, and nice to see what else you've been up to @williamchanner
Michael Lee: this is awesome! love the design and content
Clark Valberg: Wow, yet another great idea from the Panda folks. Nice work!
Ahmet Sülek: Great content with great interface, proud to list it under http://panda.network projects! Well done!
Satyajeet: It's awesome, very well curated collection & such a beautiful Front-End!
@twnsndco @williamchanner @adrianleb
Nelson Keating: Very cool, would be interesting to see this applied to a larger genre.
William Channer: If we've missed an essential startup article that you think should be included, let us know here: https://docs.google.com/forms/d/...
Adrian Le Bas: Hope everybody learns something from the amazing selection of content @williamchanner put together, also HUGE props to @twnsndco for the sleek design and serial attention to detail, kickass team!
sri: Good one. Share links not working.
William Channer: @evanczhou Thanks man. Cool idea. Cheers!
Markus Hemm: @williamchanner This is indeed very useful. This is a very cool idea. Thank you
Cat Noone: @williamchanner Thanks for the shout, dude! Appreciate it.
Clay for SndControl: @williamchanner @ahmetsulek @kylebragger @vadimshpakovski @imcatnoone @sleinadsanoj @jasonfried @sivers @bfeld @justinkan @noahkagan @randfish @hnshah This is good stuff - great recommendation
Adrian Le Bas: @adamhodara It was down for a day, has been fixed and its back online! :)
joel: @williamchanner @dannyfiorentini
BRAVO People....BRAVO!!!!!
William Channer: @coolnalu Thanks Terry. Yup, I know what you mean. It seems like everyone wants to do a startup these days, so hopefully this can be a nice little introduction.
William Channer: @dannyfiorentini Thanks man!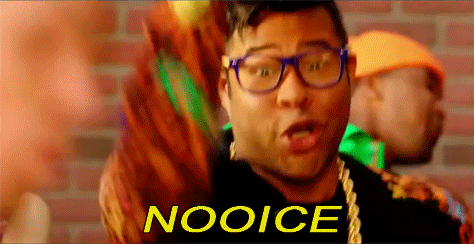 William Channer: @mikehlee_ Cheers Michael. Great to hear.
William Channer: @marchenkomark Nice one Mark. All the best with it!
William Channer: @saijo_george thanks :)
William Channer: @tiggreen cheers 💃
William Channer: @iamdeveloper Thanks man. Team effort!
William Channer: @madgraphism Thanks man.
Terry Xu: @williamchanner how to the suggest links?
William Channer: @sridhar_kondoji Looking into this.
William Channer: @rutgerteunissen I think it's you :)
William Channer: @jonbutterfield1 Cheers Jon! Hope you're well.
Jorik: @twnsndco good stuff. Really enjoy it.
William Channer: @nelson_keating Interesting! Would you care to elaborate?
William Channer: @socialnerdia Cheers dude!
William Channer: @divjpatel Yes. Agreed :)
William Channer: @imcatnoone Your feedback really helped Cat! So thank you!
Jorik: @williamchanner Definitely. Great collab. Have fun with it! PS big fan of DRT
William Channer: @leepaulkennedy Thanks Lee! We have some cool ideas for version 2. But just wanted to get this out of the door.
Cole Townsend: @thisisjorik I'd say that @AhmetSulek and @WilliamChanner have great good eye for design and everyone they tend to work with has a good sense of design as well.
William Channer: @thisisjorik Great to hear. Lots of interviews coming soon. Just need to upload them.
Jon Butterfield: @williamchanner @jonbutterfield1 Very well, thanks. You should also check out my company, we're featured on PH today also. http://www.producthunt.com/tech/...
William Channer: @thisisjorik Thanks Jorik. I'm not sure, every now and then you just bump into cool people. And think, we should do something together! :)
Irving Torres: @williamchanner @thisisjorik Fantastic. I second the top comment. I've come to really enjoy all of the work that comes from the team behind http://panda.network/ Keep it up and thank you for this!
Babu Kumaran: @williamchanner @rutgerteunissen I have the same issue using Chrome. In IE, the home page doesnt even load.
Evan Zhou: @williamchanner thanks for this! There's definitely a lot I need to catch up on. Love the beautiful, simple UI.

Might want to include a tag back to @usepanda when you share in the list and a nice share image for Facebook?
Craig Barber: @williamchanner This is a brilliant, brilliant idea. Really lovely having something to find and organise great reads : )
William Channer: @babu_ck @rutgerteunissen We've looked into it and everything seems to be fine on our end. If you want, you can send a screenshot of your console to my email: william.channer@gmail.com and we can try and pinpoint it. Maybe just reset your browser or computer :)
William Channer: @coolnalu Right here https://docs.google.com/forms/d/...
William Channer: @irvingtorresyc @thisisjorik That means a lot. Thanks! More products in the pipeline.
The following information is related to the job
InVision: Prototyping & collaboration for design teams--- Product Analyst ---New York City
Quora: Share and grow the world's knowledge--- Product Designer ---Mountain View, CA
MailTime: Go through your email as fast and easy as text-messaging--- Software Engineer ---San Francisco
Babbel: A more personalized social network--- Senior Product Manager ---Berlin
Gimlet Media : A network of high-quality, narrative podcasts--- Editorial, Production & Engineering ---Brooklyn, NY
Quartzy: Free lab management platform--- Data Scientist, Analytics ---Palo Alto, CA
Planning tool for launching your app successfully

Your website launch checklist

A collection of tools & resources for startup fundraising

Everything you need to do for a perfect launch on PH

Learn how to start, build and grow your own business

Daily resources for startup founders

Knowledge community of over 1 million startup founders

From Idea to Launch in 40 Days, without knowing how to code.