Reddit App
介绍:The official app for Android & iOS. Meow.
更新时间:2016-12-24 15:03:31
目标网站: 查看详情
Adam: Oh wow - this is AWESOME! :)
Gilles Bertaux: Y u no deploy outside the US??

Been struggling with all the unofficial clients out there. Argh.
Carl Tashian: @alexisohanian yay!! Congrats. :-)

Some quick notes for you, fwiw:
- It looks great at first glance! Login was super easy.
- The compact view is 🔑 and I'm surprised it's not the default view because it feels the most Reddit-y. Unfortunately, my love of compact view means I now have to switch to compact view for each subreddit I'm subscribed to.
- Having my default feed in the Alien tab is perfect. (I never liked how Alien Blue handled this.)
- The "four circles" icon for the discover/search tab doesn't seem right. I also don't really care about subscriber count on my subscribed reddits, but maybe it's the best you've got as a proxy for activity.
- I'm surprised by the r/ convention everywhere. I'm sure you have a good (branding?) reason for it but honestly I'd prefer just "books" to "r/books" when I'm in Reddit-land.
- The pencil icon usually means "edit", but for this app it means "post." I think that's confusing.
- Nice animations! Esp. liking the upvote animation.

Hope this helps.
Neil Sandhu: Congrats! Been waiting for this.
Owen Williams: Wooohooo! I've been waiting for this for so long, congrats everyone! Have my upvote!
Nick Zieber: Holy crap, this experience is already insanely addictive.
Austin Hay: @alexisohanian @ahiggz This is so amazing. by far the best app that I'll ever have on my phone. @illustriousalex and I have been waiting for this. Congrats on the launch!

Also re @ajm5338 There is one way I think this could get even more awesome...

https://www.reddit.com/r/general...
Josiah Austin Gulden: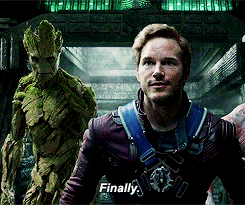 Devin Soni: Very clean and snappy, but is there any way to get a more compact view than the "compact" option? Alien Blue fit a few more submissions in the same amount of space because this uses a lot of whitespace for the comments/upvotes bar underneath the titles.
Alexis Ohanian: I'm incredibly proud of the team: we've shipped reddit for iOS and Reddit for Android! GET IT. Let me know what you think. It's so fast, you'll get whiplash. ⬆
Brendon Bigley: I've been a paid Alien Blue user for years and super looking forward to giving this a shot for the next few days.

So far, it's totally blowing me away. The responsiveness is pretty unbelievable. I was expecting a lot of polish, but this is fluid in a way that exceeded those already high expectations.

My only concern is the same as @devin_soni's: I feel like the "Compact" option could definitely be more compact.

Love the work y'all have done!
Chase: I've been beta testing the app and am a huge fan. Very well done! Excited to see its release!
Ryan Hoover: Ha! Just caught the announcement video, voiced by Tommy Chong:


Ryan Hoover: Nice! Added to the Reddit topic. 😊

QQ: Your first official mobile app, Ask Me Anything, launched just over a year ago but is no longer available. Why'd you kill it?
Álvaro J. Soltero: Very glad you guys did this @alexisohanian, kudos. The app looks great and the navigation finally makes sense. Alien Blue was a nightmare for navigation on iOS and was incredibly frustrating that *that* was the mobile reddit experience. Although it did have some cool features for power users I do like your approach with this new app. Glad you guys decided to start out with the most important things instead of throwing the whole kitchen sink in there in v1. I look forward to seeing how this app grows!
Doney den Ouden: Excited to try it, but not available in the Netherlands. Come on, guys!

If you don't live in the US, are you even alive?

Gabriel Reynard: I can only say: Finally! I love reddit and using third apps it's not the same experience. Thanks for te official app.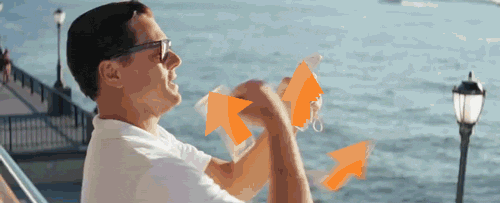 Dante Orpilla: Aw yiss. ♥️
Rui Delgado: Great work!!!! This is definitely proof that getting Alexis back is definitely a good call for Reddit. I'm excited to see what's next.
Alice Jones: Great App, will use it for sure
Dmitry Suholet: Not available in Russian App Store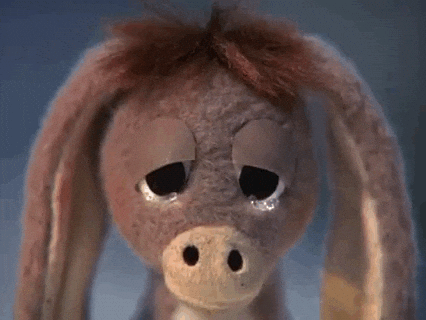 Matt Zelazo: @alexisohanian Great work! Will there be a native iPad app in the near future?
Alex Fiore: 😍 🙌🏽
Haroen Viaene: Why is it US only still?
Ria 0_o: I've been using "reddit is fun" for the past two years. What the hell is this AlienBlue everyone is talking about? (Have I been missing out?)
Alex Trott: @alexisohanian Will you be adding any of the removed features from AlienBlue? as right now this app feels like it is designed at new comers / general users, whilst AlienBlue did so much more, like for example:

🔻The removal of casual subscriptions (your design is very suited for multiple subscription folders with labels as well)
🔻Gallery View was great, and now gone.
🔻Why don't we have the option to view a picture straight away rather then go through comments
🔻iPad app
🔻Getting to other subreddits, (why can't i rearrange the order, the whole process of changing a subreddit feels slow)
🔻History tab doesn't use the same check for viewing pref as rest of the app (thats a bug not something alien blue did)

Theres lots more that has been removed, and personally, means I can't use your app, as it changes my flow of using reddit, will any of these features be added into the official app?

Edit:

🔻Can't search on a subreddit, thats a massive mistake,
Yann: @gabrielreynard "using third apps is not the same experience" I think that's exactly what made reddit great so far. Tons of third party apps. Granted there are a lot rubbish ones (especially on Android). I've been using Reddit News (now Relay) on Android for ages and it's perfect. The dev is incredible and keeps adding really useful features. I doubt an official app can keep up with that. Just have a look at @alextrott_ 's comment above. However I'll give it a go later and report back!
Barron Roth: @gabrielreynard Have to respectfully disagree, on Android at least. Third-party apps are incredibly impressive, even with their tiny teams. I personally use Sync for Reddit, and it's design plus functionality is unmatched, even by this official version.
Sahil Khan: @alexisohanian ONLY IN THE US?! 😭
Jonathan L: @ahiggz Fantastic, and thanks for keeping me updated!
Nathalie Sicard: @ahiggz Awesome! I checked and still can't download the Android app in my phone. I'll try tomorrow again. (Excited!)
Ashley Higgins: @varundave Coming soon!
Ashley Higgins: @jaybroni @alexisohanian Objective-C!
Ashley Higgins: @nathaliesicard We launched in Mexico today!
Ashley Higgins: @elane04 Hopefully you already found this but just in case: https://itunes.apple.com/us/app/...
Ashley Higgins: @billhendricksjr Definitely a bug, not a feature ;) We're looking into it!
Chase: @ahiggz I definitely plan to stay on. Looking forward to helping with future releases!
Ashley Higgins: @teck @haroenv We launched in Ireland today!
Stephane: @alexisohanian Hi Alexis, and thank you for making Reddit!
- gallery view
- subscriptions order reorganization
- direct nsfw image view
- direct gif animation
- sorted by time (day, month, year, all)
- more settings preference like on the website

Best,
Stephane
Ashley Higgins: @kitsched @haroenv We'll take care of you :)
Bill Hendricks: @ahiggz Loving the app so far except for one thing - I have to login every day. Bug or feature. If feature, what is the thinking behind it?
Alexis Ohanian: @anthonymonori Fair enough! We're working toward it.
Alexis Ohanian: @dansodkiewicz Thanks, Daniel. Hope you'll get as addicted to the app as I am.
Alexis Ohanian: @ajsoltero Thanks for the feedback, Álvaro! It's gonna keep getting better & better.
Alexis Ohanian: @khal_paul Yesssss! I LOVE how fast it is.
Alexis Ohanian: @mattzelazo Thanks, Matt. The team is working on it!
Alexis Ohanian: @dilyaraskar Thanks! Glad Reddit can be all of that for you. Please keep the feedback coming and we're going to keep improving the app.
Dilyar Batur: @alexisohanian Thank you very much for this app, superb work thus far! As an entrepreneur, it is important for me to stay up to date with the world and Reddit has been my go-to place. I've also found some success on your advertising network as well. As for this app, I know it is still the first launch, but I can see that various important functions are missing and there are various bugs, at least on the Android version. Such as Reddit gold options, seeing Karma for posts and comments, fully sub-reddit submission support, mod tools/mail support etc... and bugs in the navigation where it freezes up. In the meantime I will probably be using one of the most popular third-party apps and patiently watch this one grow and come back to it in the near future. Regardless, it's great seeing an official app, I am stoked for what's ahead. Keep it up and thanks for all that you guys do +1 !
Kaushal Vyas: @alexisohanian A rather mature way of going about it, I must say!
Now that you mention about the "interesting" and "boring" options you used to have, it reminds me of the "Like" and "Dislike" options on modern day dating apps. Along those lines, having a tinder-like on-boarding to set up subreddits for new users on mobile may not be a bad idea!
Alexis Ohanian: @fatihturan Sad pandas are the saddest :( Sorry, Fatih, but we'll be rolling out worldwide soon as we can.
Alexis Ohanian: @guy_soffer Sorry, we're only available in US, Canada, Australia and UK but we're anxious to roll out nationwide, just have to get some diligence wrapped up.
Alexis Ohanian: @stephanehaddad Thanks for trying it out. What's your chief feedback?
Alexis Ohanian: @kaushalvyas010 Can you believe that before I came up with the upvote/downvote icons, we were using text that just said "interesting" and "boring" 😂
Alexis Ohanian: @itwasg00d Thanks, Ben. We're excited to roll out worldwide; we have to take care of some procedural things as we roll out beyond US, UK, Canada and Australia.
Alexis Ohanian: @moakq It's here, Muhammed! Thank you for being so patient. Here's an upvote: ⬆️
Alexis Ohanian: @nzieber EXCELLENT USE OF GIF. That's what we were aiming for -- thank you!
Manish Malik: @alexisohanian why is this only for US app store? Unable to install it in India.
Yann: @gabrielreynard "everything that is official is official" well yes, but that comes with a downside as well. A third party dev is a redditor like me. I can be 100% sure he just wants me to have an awesome reddit experience. I cannot say that for an official app. A lot of stakeholders involved - each one of them having their own interests. And they might not be the same as mine. That's why I much more prefer products of independent devs. Maybe I'm reading way too much into this. But unfortunately I can't install the official app yet in my country :/
Puneet Bhadrecha: @alexisohanian is it geographically restricted?
Gabriel Reynard: @yannschaub I understand, it's good to have third party apps, it shows how community is engaged with the product. My point is: everything that is official is official, they run the website and are the only ones who can improve to the maximum their service. All of others are just a step product.
Dmitry Suholet: @alexisohanian Спасибо! Asap sounds great for me :) Anyway as a Product manager and IT nerd I understand your strategy and wish you luck. I love Reddit and your team.
Erik van Mechelen: good point about imgur api costs
Alexis Ohanian: @stvmcg That's the goal! Wait 'til you see how fast it is. I'm spoiled now.
Alexis Ohanian: @rui hi Rui! Thanks for the kind words, but this was the team's doing!
Alexis Ohanian: @suholet Прости! We want to roll out worldwide as soon as possible, we've got to do more diligence, so for now we're only US, Canada, UK, and Australia.
Mahieddine Cherif: @alexisohanian Welcome to 2016 :)
Dean Cooney: @alextrott_ @alexisohanian Currently the official app feels like a slap in the face for power users and mods. The strength of alien blue was the level of customizability.
Carl Tashian: @alexisohanian also, when you say "get more people subscribing" I think having a smooth UX flow for first time users to find a few subreddits they like would be a great way to introduce the idea, rather than throwing them into the default set. maybe you already have this.
Carl Tashian: @alexisohanian ok my two cents--

Instead of the pencil I'd try the conventional "+", which seems like the only thing both Google and Apple agree on.

Getting the tab icon right is harder-- I would test a few options and see what works for people: ⭐, 🔎, and 📂 come to mind...
Oscar M.: @alexisohanian Amazing! When the app will be available world wide? I'm from Guatemala and can't download it from the App Store.
Matt Gardner: @alexisohanian I think the big missing piece is in-app hangling of things like imgur links. Instead of opening up an embedded browser for those I should be getting the image as a pop up so I can go back to browsing. This may be hard with the new imgur api costs but I'm hoping!
Danny Chang: @ahiggz @alexisohanian Definitely no worries! Glad these things are on your roadmap. Just thought of two more things I'd love to see:

- The ability to easily view parents. Maybe peek & pop on comments to view the parent comment so you don't have to scroll up when I'm deep in a thread.
- Support to view flairs so I know who to yell at on sports subreddits :)
Alexis Ohanian: @tashian hey Carl! How are ya??!

- great! thank you!
- you can make it site-wide default in settings
- huzzah!
- I'd personally love to get more people subscribing (and even understanding that they can do it). What icon would you recommend?
- r/ is the hotness. it's our thing
- ah, interesting....
- POP! I love it, too.
Alexis Ohanian: @alicejones Thanks, Alice! Let us know what you think - tweeting @Reddit is a great way
Ashley Higgins: @thedannychang @alexisohanian I know this was for Alexis, but yes to all!
Chase: @alexisohanian Agreed! Congratulations!
Alexis Ohanian: @jgulden All for you, Josiah!
Ashley Higgins: @alextrott_ @alexisohanian Most of the features you mentioned here are on the shortlist. We're designing the app for core users, but it will take time to get the same feature coverage as AB and many of the third party apps. In the meantime, we think the app will support the needs of lots of users, and we're looking forward to including more of the community in the development process.
Jay Mutzafi: @ahiggz @billhendricksjr so what's going to happen to Alien Blue?
Doney den Ouden: @alexisohanian Ha, looking forward to it Alexis.
Alexis Ohanian: @doney Sorry, I love stroopwafels, too. We want to roll it out worldwide, of course, but for now we're now available in the US, Canada, UK, and Australia. Launching apps in other countries requires a little bit more diligence than just making a website available globally.
Jonathan L: @ahiggz @haroenv Shame that Ireland gets overlooked when the UK gets considered. Theres not much localization to consider between the two.
Ashley Higgins: @billhendricksjr The original idea was to revamp Alien Blue, but it quickly became clear that in order to be able to build at the level of speed and performance that we wanted, starting fresh was the better approach.
Damir Dulic: @alexisohanian Any reason why we needed an official app? I can count 5 that are perfectly functional free alternatives, some even offer better features then the mobile and even desktop versions. If you didn't do it earlier, why now?
Alexis Ohanian: @austinahay @ahiggz @illustriousalex @ajm5338 Austin you are everything. Thank you! I'll pay for that burrito you owe @ajm5338. PM me on Reddit (u/kn0thing)
Neil Sandhu: @alexisohanian So far, really like it. Definitely is zippy. Congrats again, and Wahoowa!
Alexis Ohanian: @alexfiore 🐻
Alexis Ohanian: @gabriel__lewis @getnarwhal Let us know. There's been a lot of great work in the 3rd party dev community and we will continue to support our open and free API.
Ashley Higgins: @svikashk @haroenv Coming!
Haroen Viaene: @ahiggz okay, I hope it'll be global quickly ☺️
Honey Raj Varma: @alexisohanian Love it, added it and got 3 months of Reddit gold free? AWESOME!
Adam: @austinahay wow. I owe you a burrito.
Adam: @austinahay @alexisohanian @ahiggz @illustriousalex haha that is AWESOME! bet you can't build it in <5 minutes... ;)
Danny Chang: @alexisohanian Love so many things about this so far. Any plans for the following features?

- Automatic playing/loading of GIFs (under a certain size) so I don't have to click out to third-party sites.
- 3D Touch to preview content in compact view. Would also be cool to use peek & pop to view content like GIFs in comments without navigating away from the page.
- Ability to organize the subreddits to which I'm subscribed.

Congrats on the new app!
Alexis Ohanian: @rrhoover He's such a G. https://www.reddit.com/r/trees/c...
Gabriel Reynard: @iambarronroth I understand you, they are pretty good app's, but nothing compares to a official version. AMA's app is a prove for that, third-party apps where not as good as the official one. And I have a lot of expectation about this one, I think reddit will "up-level" with this, just like imgur did.
Vikash Koushik: @ahiggz @haroenv Please add India. 😥
Gabriel Lewis: @alexisohanian Recently I've been using @getnarwhal and I've loved it. Hopefully this app is even better 😊 📲
Erin Richardson: @ahiggz yes, I am in the US. Strange. Do you the App Store page link to paste here below?
Mordo de Maru: @ahiggz Good approach. I'll keep an eye open on it.
Janos Rusiczki: @haroenv @ahiggz but will we still be able to take advantage of the gold offer?
Ashley Higgins: @elane04 We're starting in US, UK, Canada and Australia. If you're outside of those countries, we'll have you covered soon! Otherwise, lmk and I'll look into it!
Ashley Higgins: @mordodemaru We've still got some catching up to do - most of the other clients have years of development on us. But we're moving very fast and have every intention of being the best Reddit app out there! Expect updates at least monthly (sometimes more) to get us there. We've got our first update in the Apple submission queue today!
All X: @ahiggz @haroenv thanks <3
Alexis Ohanian: @maniesco Thank you! Subscribe to https://www.reddit.com/r/beta to be first to know. We're pretty close to our cap for mobile testing.
Ashley Higgins: @rrhoover Thanks! We wanted to focus our efforts on making one app really, really great, rather than splitting efforts over multiple apps. Especially for AMAs, which are a core part of the Reddit experience.
Jack Slade: @ahiggz @devin_soni Just needs to replicate the alien blue compact feed!
Mani Escobar: @alexisohanian The app looks great! Congrats on the launch. The new app has already replaced Alien Blue and Narwhal on my homescreen. So far the only feature I think is missing is Peak and Pop for images and links. Is there a beta program I can join to provide ongoing feedback? I'd like to test upcoming feature enhancements, if possible.
Ashley Higgins: @haroenv We're just starting out in the US, UK, Canada and Australia. Other countries will follow shortly, they just require a little more diligence.
Ashley Higgins: @brendonbigley @devin_soni Thank you so much, we worked really hard on that! One of our favorite descriptions a redditor gave in the beta testing group was "buttery smooth" - now it's sort of become our benchmark/motto ;)
Ashley Higgins: @gabrielreynard Thank you!! Hope ours can be your daily driver for many years to come.
Alexis Ohanian: @ajm5338 YOU'RE AWESOME, ADAM. Thanks for all the upvotes.
Alexis Ohanian: @ow Thank you, Owen! The team has done something really special.
Ashley Higgins: @billchase2 Thanks for beta testing! Those groups have been incredibly helpful in the development process so far. Hope you'll stay on!
Alexis Ohanian: @tsunaze Je suis vraiment excité pour notre lancement en France.
Ashley Higgins: @gillesbertaux Coming soon!
Alexis Ohanian: @gillesbertaux I feel you. All good.
Gilles Bertaux: @alexisohanian I'd be happy to test it. Btw, I did not mention - that's why my previous comment might appear a bit harsh, but it looks real damn good! Hence the "frustration".
Alexis Ohanian: @gillesbertaux Gah. Sorry, that reply was for Chase. We're now available in the US, Canada, UK, and Australia. Launching apps in other countries requires a little bit more diligence than just making a website available globally, but we're planning on getting it out everywhere.
Ashley Higgins: @bolivar Thank you! Supporting deletion of messages is certainly something that's on the list, but fairly far down compared to some of the other things we want to get in :)
Alexis Ohanian: @billchase2 Thank you for beta-testing, Chase! Glad you're enjoying it -- the entire company has come together so well to get this done.
Devin Soni: @ahiggz Good to hear!
Ashley Higgins: @devin_soni We're looking into this! We can do more to optimize this view for showing the most content possible.
Alexis Ohanian: @neilsandhu And now you have it, Neil! ⬆ Let us know what you think.
The following information is related to the job
Canary: Smart home security for everyone--- Product Designer ---New York City
Kamcord: We're changing how people share the internet--- Product Manager ---San Francisco
Honor: Home care built for our parents, and you--- Software Engineer ---San Francisco
PrepScholar: SAT/ACT Prep that's customized to you--- Product Manager ---Boston
eero: Blanket your home in fast, reliable WiFi--- Product Manager - User Engagement---San Francisco
Juicero: Healthy living made easy & accessible through technology--- Lead Frontend Developer---San Francisco
A fast, gesture-based iPhone and iPad app for reddit

Alien Blue is now the official Reddit app

A better way to browse reddit.

The front page on the Internet - on FB Messenger!

An infinite message board